10 years of no bullshit gifts!
On the day of its 10th anniversary xHamster prepares tons of fantastic gifts for all friends!
Only on July 14-21
you can get
xHamster Store
merchandise with incredible discount!
xHamster Beer
and
Fifi
only half-price!
And 35% off xHamster Doll, our beloved
xHamsterina!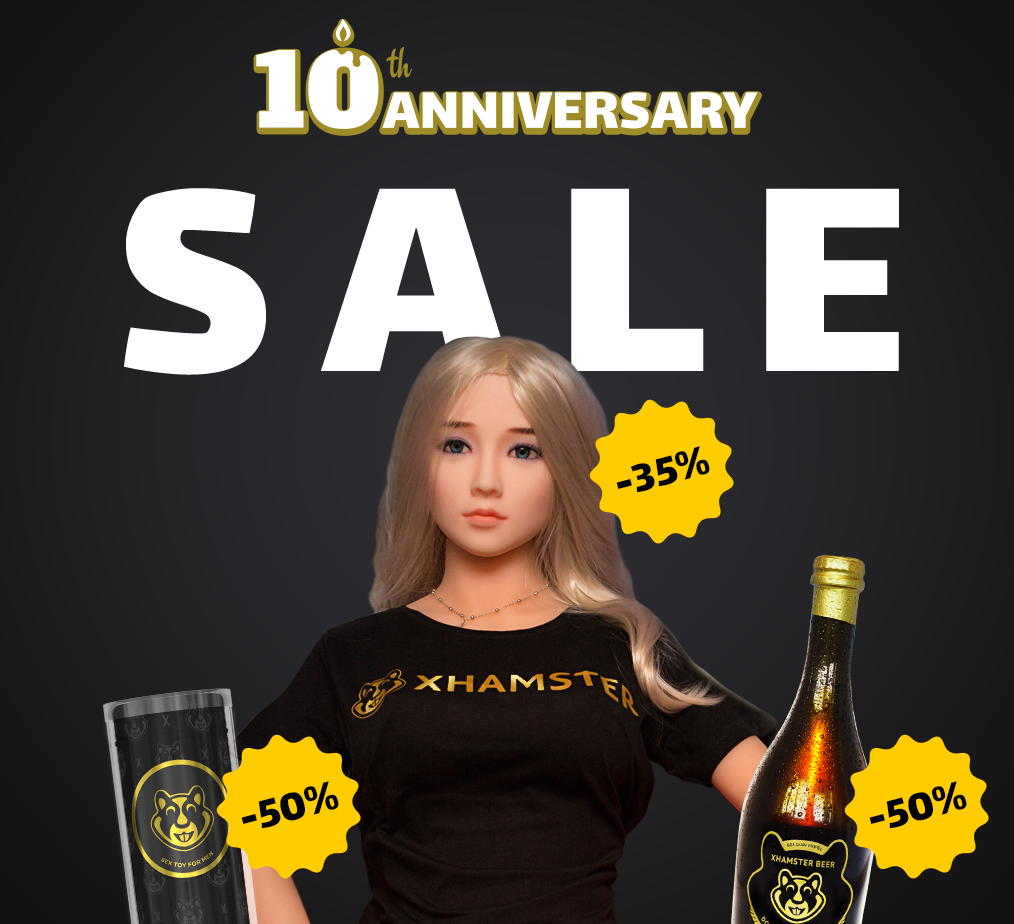 We love you!