YEAR OF THE DADDY: GAY PRIDE 2017
Last week, we looked at how those big pride marches affected porn consumption. This week, we get to the dirty stuff.
We thought we'd wrap up Pride Month to give some insight into the gay community in 2017. By which we mean, look at excitingly dirty data about what we watch, upload and search for when no one's looking. 
xHamster gets over two billion visitors every year, from nearly every country on the planet. As we kick off a new Pride Year, we crunched the data on visitors to xHamster's amateur gay videos to figure out what's in demand, who's getting laid, and (of course) where all the big d***s are at.
Where's Your Daddy?
What have we found this Pride? That 2017 is the Year of the Daddy. "Daddy" was our top search term this month beating out perennial favorites like "amateur," "twink","bareback" and "muscle" by large margins. For all those older men who feel like the gay community worships youth, note that grandpa came in at #12. 
Also rocketing up the charts? Arab — our second most popular search term for gay men this month. Could this be part of the reason the LGBTQ community has rallied against the travel ban? 
"Daddy" content also dominated our search in individual states, including North Carolina, Texas, Michigan, Oregon and Arizona. Bears — you win in Oddly, though they are one of the top demands, they're also one of the rarest things for users to upload…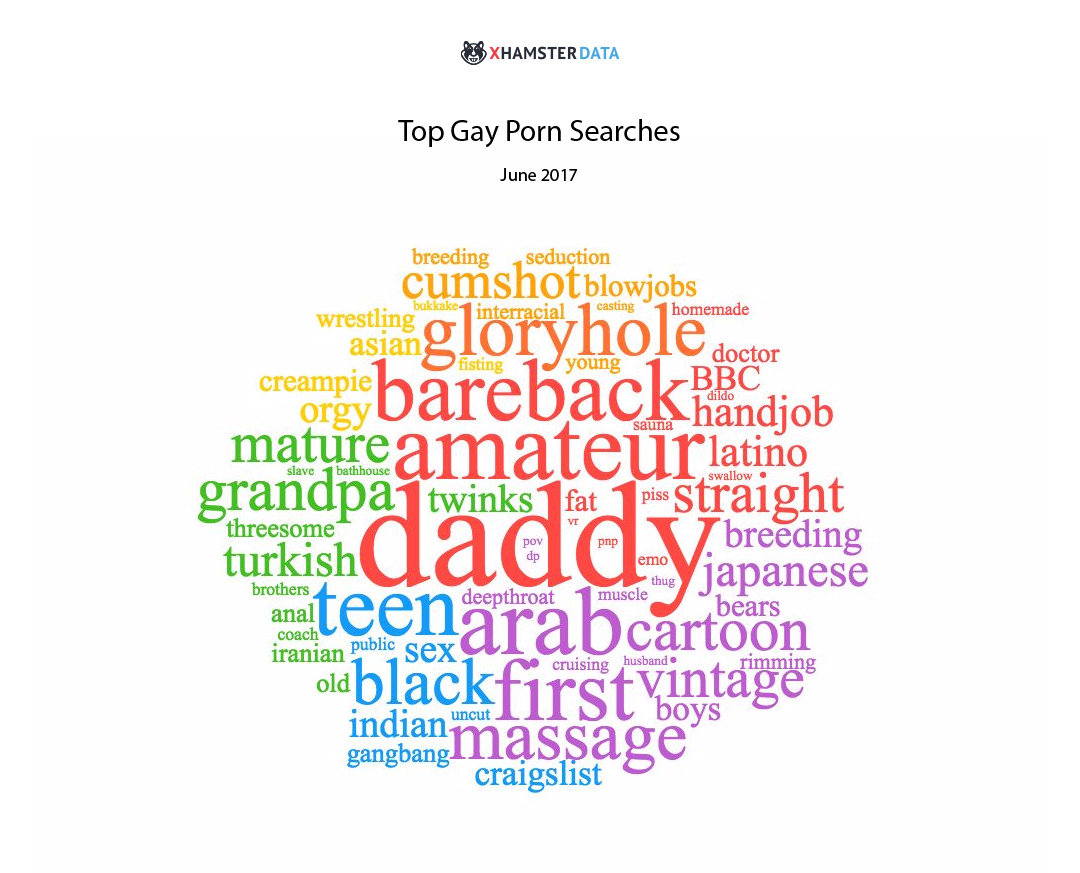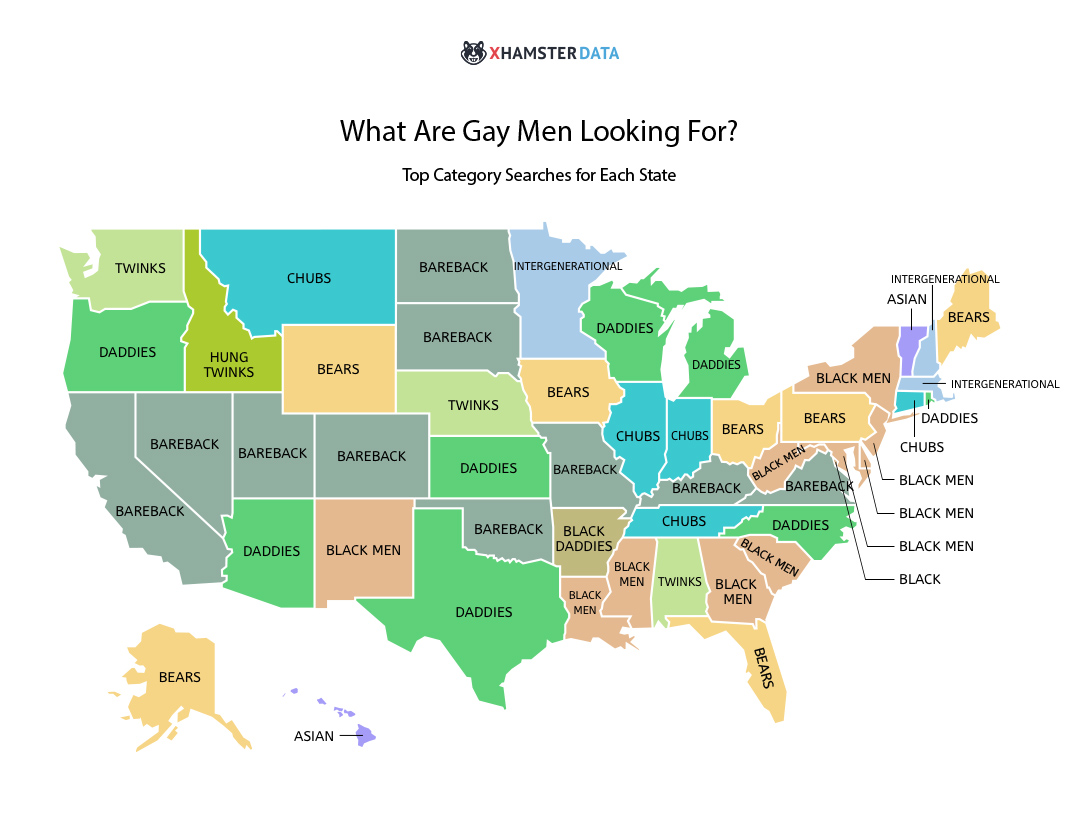 What Are We Uploading?
 xHamster has always been the industry leader in user uploads — most of our content comes not from big studios, but from our own community of users. And gay men have led the way. Our LGBTQ users are sexually proud and … uniquely well-endowed. The top category for user uploads was "big cock." Hey, if you've got it, flaunt it. 
Arizona sure had it. Users in the state uploaded amateur videos to xHamster at nearly three times the rate of California and double the rate of New York. And what are gay men in Arizona uploading? Blow jobs. Maybe we should set up a studio … 
What aren't users uploading? Daddy videos. While it's everyone's favorite search request, we've found that older gay men seem a little more hesitant to bare it all — even during Pride Month. Again, we think we smell a market here. Or at least some Old Spice.
Finally, we'd also love to give a shout out to Wyoming. In a sea of Big Cock uploads, Wyoming took the opposite route. They were the only state whose top upload was … Small Cocks. Bless. 
How Long Is It? 
Conservatives are always crowing about how perverted those coastal cities are, but the biggest gay porn consumers? Rural states like West Virginia, Arkansas, Alaska, Vermont and the Dakotas. The average gay visitor in West Virginia spends
over three hours
each week on xHamster — come on, fellas, enough is enough! Maybe we should ask New York to take a road trip and show them some love?
Don't like gay porn, Mr. Pence? Let your citizens come out and celebrate Pride, and they won't spend so much time holed up with their laptop.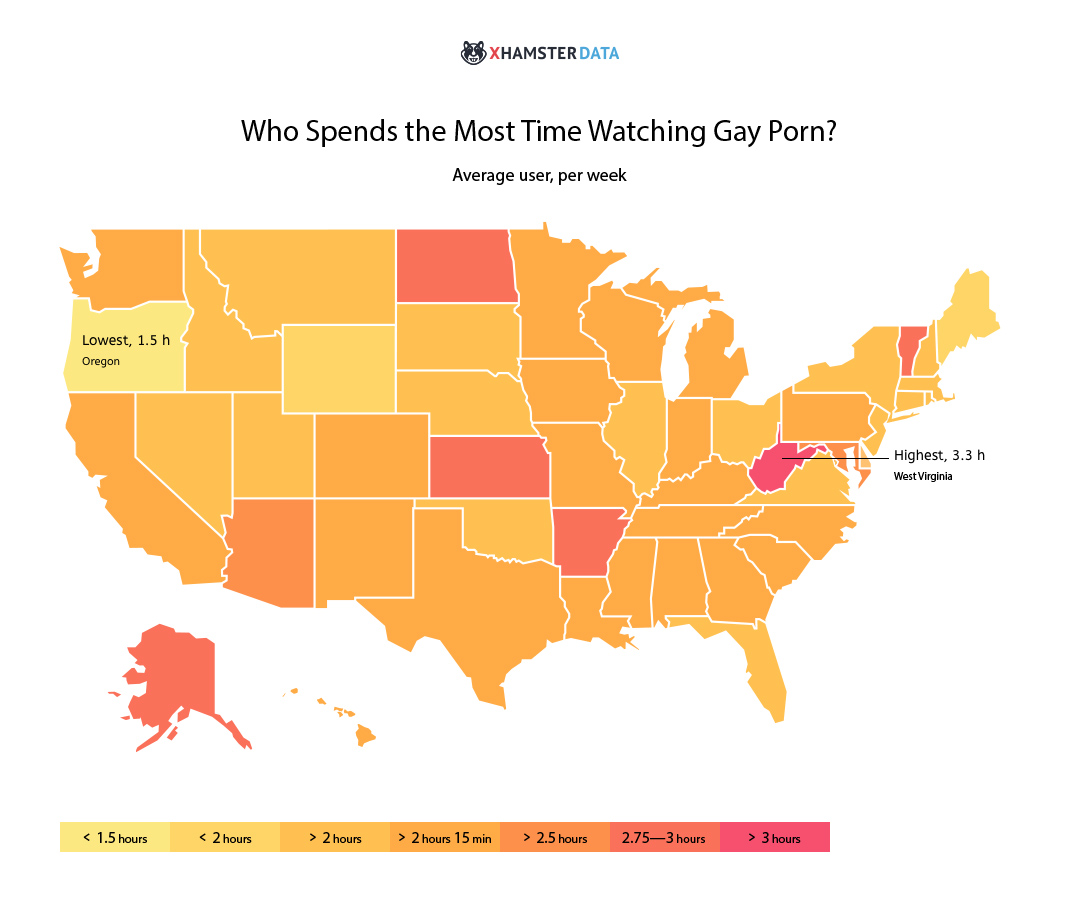 All joking aside, this Pride Season remember that not everyone can be out loud and proud. In fact, not everyone can even watch porn. That's why
xHamster is sponsoring an initiative to help LGBTQ people in countries where gay sex is illeg@l
. Consider joining us in the fight by donating to Rainbow Refugee.