Welcome to a Public Testing of a New xHamster!
xHamster Is Revealing a Public Testing of Our New Web Design for a Limited Number of Users!
Today, you`ll have a chance to become one of the lucky few to experience the updated web design of xHamster.
Right on, we finally open t
he public testing for a limited number of registered users
! As this is a
BETA-version
of the website, we are launching it for public testing to registered users only, before it is perfected for general use.
NB! When switching to the BETA-version you will still have the option to go back to the old one.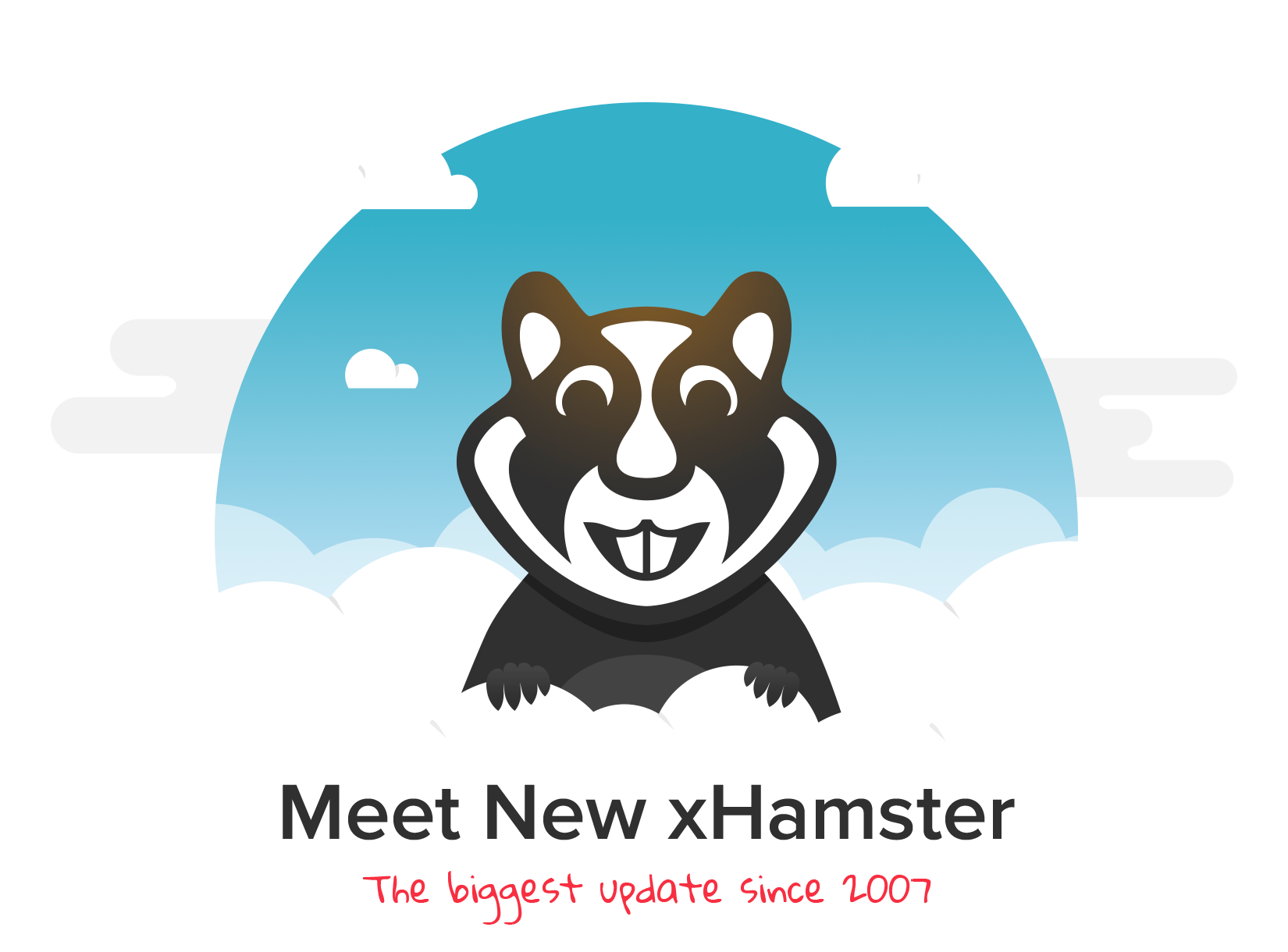 We`ll be supporting
both website
versions for a while to make sure your requests are satisfied and any potential bugs fixed. Your feedback is of
HIGH
priority for us, so please don`t forget to
comment on it here and under the blog post!
We`ve been working on the redesign for a while to set ourselves apart from the rest of the market, and the feedback from users has proved xHamster to be of high ranking performance.
xHamster is a huge social community of individuals and friends. Powered by people of different backgrounds and beliefs, everyone is unique here but we have come together to fuse ideas of what our outcome of the website will be.
We have placed great importance in trying to include ALL the feedback gathered and improve the website based on the latest trends, yet, saving the core of what
xHamster is – "Just porn no bullshit"!
Please, meet our new xHamster, based entirely on your feedback!
(don't forget to log in first)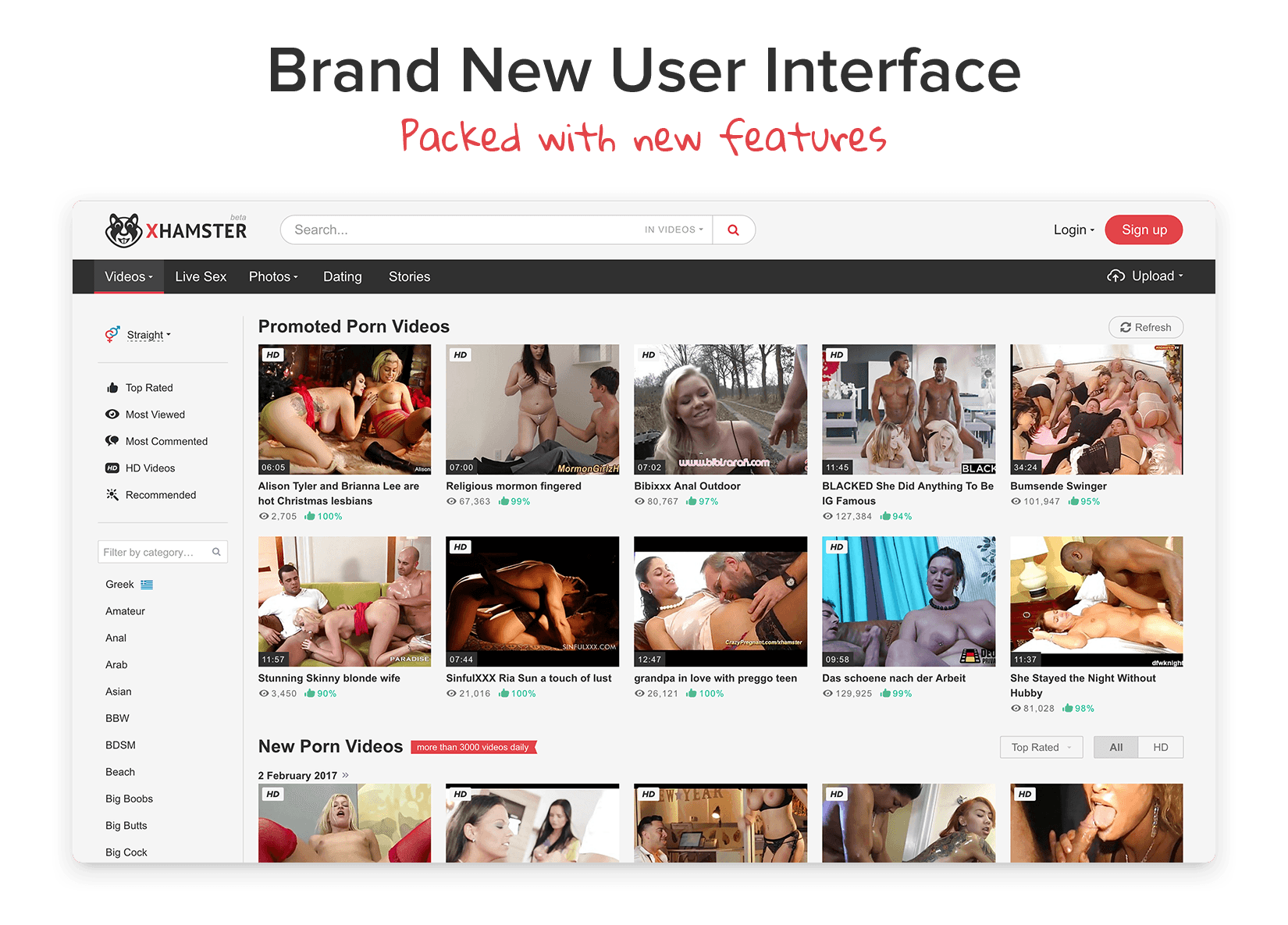 We re-wrote all the site sections to improve the consistent website functionality. xHamster has become yet more high-powered and easier to explore. We created more space for navigation for users to surf through the webpages at ease.
The website turned to be vast, both on
wide and small screens
- our video thumbnails became bigger, followed by the increased number of videos per page and overall improved quality.
My News
section is easily accessible from the Menu now. You still get all the content updates featuring your friends and people you are subscribed to. Your personal updates have been moved to
Notifications section
, including friends' requests, comments and gifts.
We made a revolution in the
Messages
interface totally changing their outlook. The new interface has moved contact names to the left, so that you could have a space for dialogues.
One screen contains the list of latest conversations and your open current chat. You can easily switch between conversations and check new messages now.
We also added "Search by messages" by usernames – yeah, we know, you`ve been waiting for this feature for too long!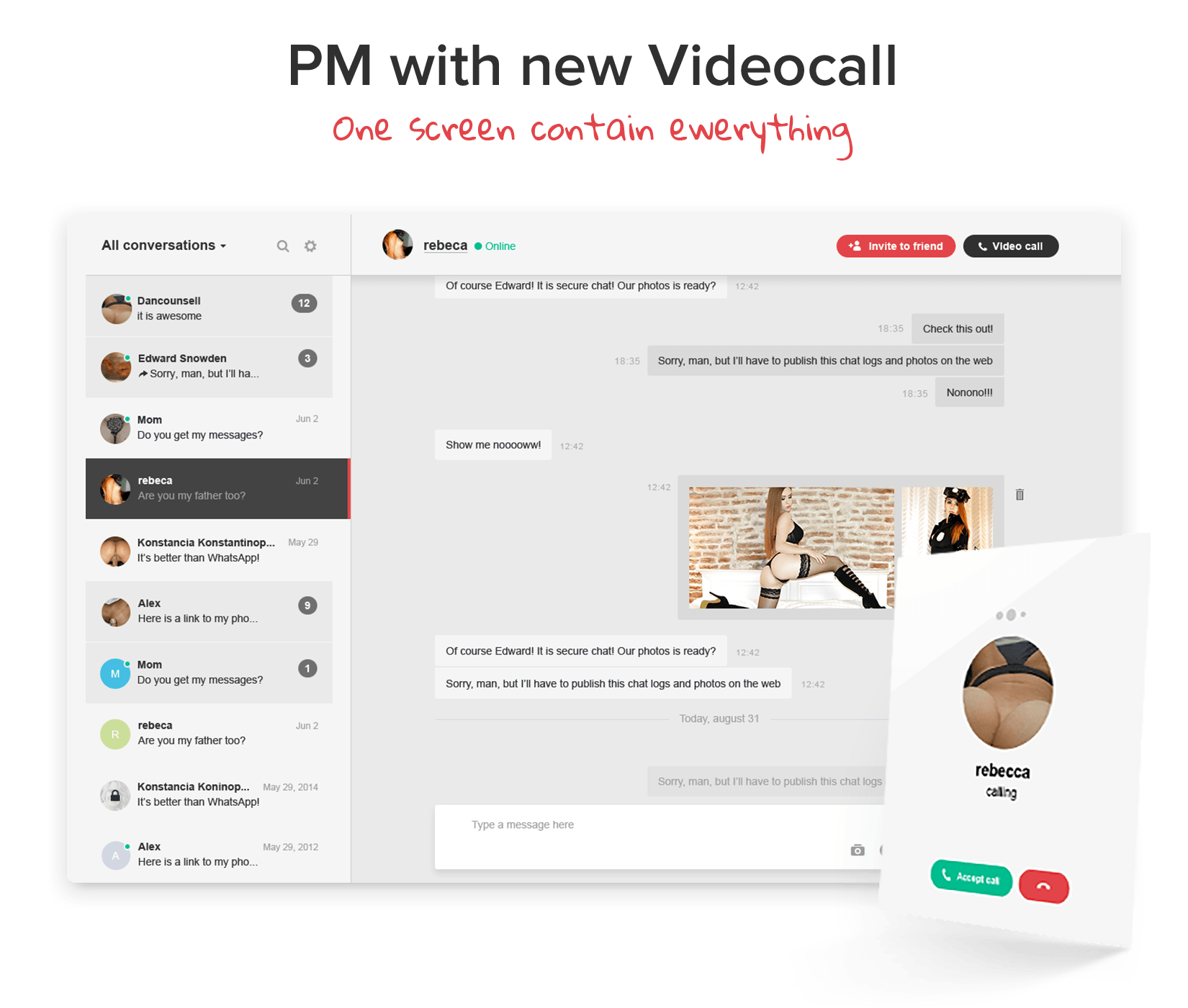 With the new website version you`ll have a new
HTML5 player
at your disposal. Extremely fast and responsive, it can adjust the video quality per your specific need, followed by the autoplay and large mode feature – watching the videos has never been funnier!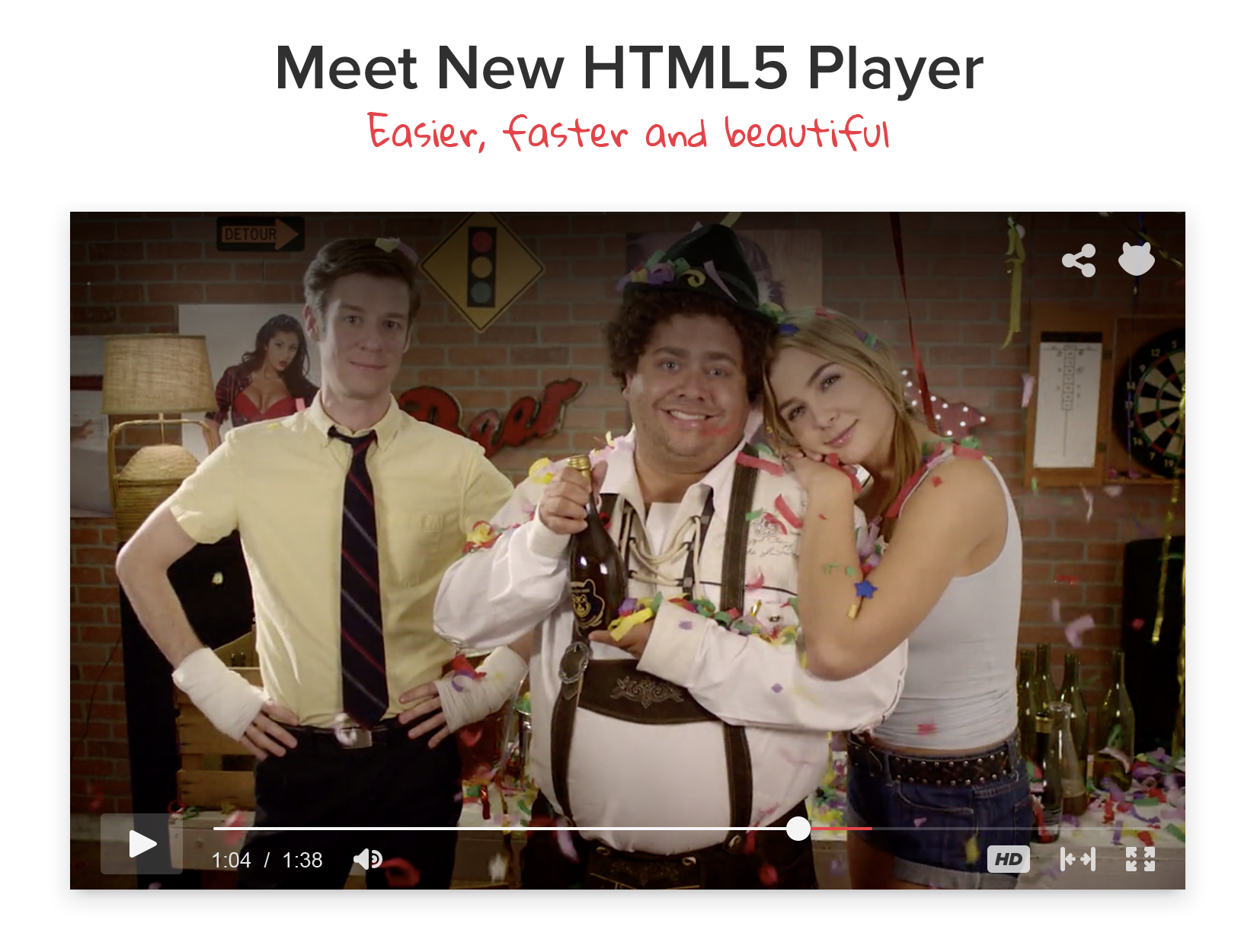 We have improved the navigation and now the
Profile
looks more like a social network, i.e. you can see your rank, motto and badges!
You will have a fast access to all the important sections as well as the "About me" editor.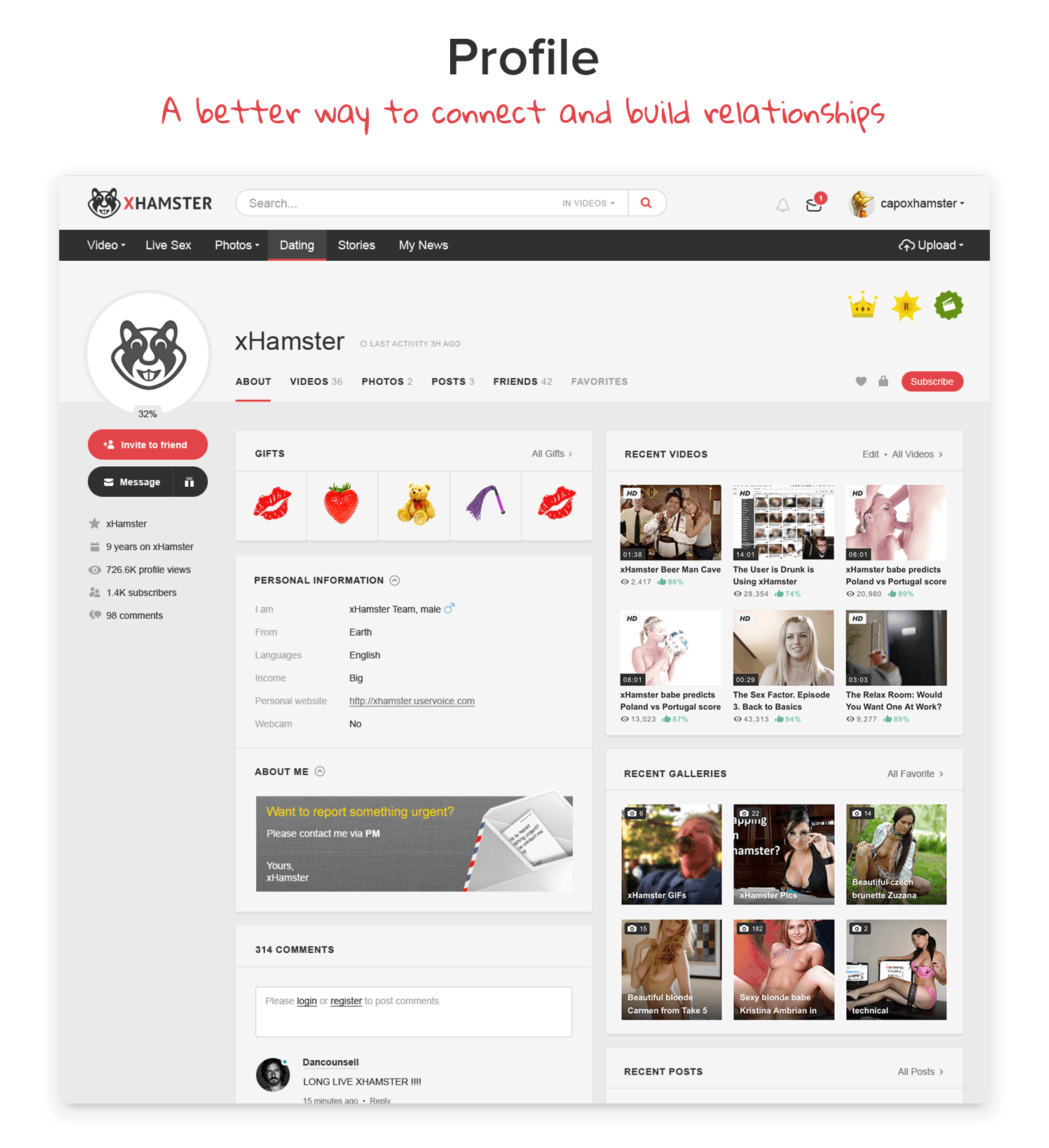 We re-styled each element for the new xHamster version and made the site navigation easier with loads of needed functions at hand.
No worries, we didn`t forget about our dearest friends and partners.
Reviewers, Producers, Partners & Upload
sections have been also improved.
All in all, there are a LOT of new features and positive changes introduced, and yet more to come!