A Sexual Encounter with my Sis-in-Law Caz
This is a story of a forbidden affair between my s****r-in-law and myself. I have always had an attraction to Caz. Since the first time I met her. She was 22 years old and dating a friend. Now mind you I am quite older than she is. When I first met her I was 31. Caz is about 5'6" tall with long brown hair, gorgeous blue eyes and pale skin color. She had a small but very tight ass, and all though not really busty, she was built nice for her frame.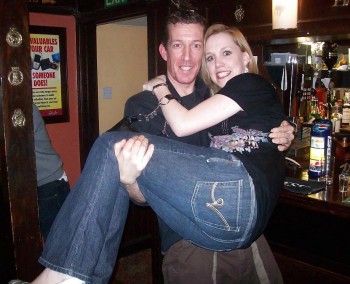 We have got along great from day one. She can be a bitch at times but most can. Over the years we have flirted with each other in some way. Well six years and she is still a looker, and effortlessly sexy.
One day we were at a party at her house and I was helping in the kitchen. Taking stuff out side and such.
"Out the way." I say to her and playfully smack her on the ass. She jumped but didn't seam to mind.
"You better leave my ass alone." She replied throwing a towel at me.
Well, I went outside and put some stuff where she wanted it. I walked back inside to see what else she had for me to do. She must have been upstairs, so I decide to use the restroom. I finish and step out into the hall and run right into her coming down the hall. She bounced off the wall and I tried to catch her from falling. In doing this my hand brushed against her breast. I steadied her and started to laugh.
"Sorry, didn't mean to run you over Caz." I say smiling at her.
"It's ok. I don't think you meant too." She says staring to laugh.
My hand still on her backside holding her. "You know, I think I can stand on my own now." She says and I notice that I still have my hand firmly on her ass.
"Oh shit! I'm really sorry Caz." I say feeling my face blush.
"It's ok Dan. I'm not going to tell." She replies smiling at me and smacking my arm playfully.
I start down the hall and smack, she smacks me on the ass. I jump and turn towards her.
"Hey I owed you that one." She says laughing as she brushes past me.
Her boobs brushing against me as she passes. I smile and walk behind her. I wonder what that ass looks like. I say to myself following closely behind. I watch her ass sway as she walks. She stops and turns around.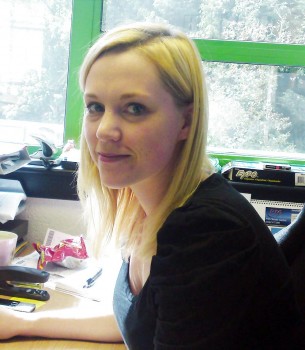 "Can you do me a favor?" she says smiling at me.
"Depends on what it is?" I say smiling back at her.
She bites her lip and looks into my eyes.
"Can you…I mean…" She fumbles for the right words. I smile,
"What is it that you want Caz?" I ask moving closer to her.
She wets her lips. "This is really hard." She starts to say before I start laughing.
"No, Not yet." I reply winking at her.
She starts to laugh and I lean in and kiss her softly on the mouth. My tongue slips into her mouth and I pin her back against the wall. Our tongues dance around in our mouths and my hand slides to her breast.
"Ummmm." She moans softly as my thumb rubs her nipple. We break our kiss and she takes my hand, leading me up stairs to her bedroom.
"We only have about 30 minutes." She says and starts undressing.
I pull off my shirt and drop my shorts and briefs. My cock pops free and she smiles as she removes her shorts and panties. I have wanted to see her body for so many years. She takes my hand and leads me to the bed.
"I've wanted to do this for so many years." Caz says and her hand goes straight to my cock. She starts rubbing it and fondling my balls.
"Mmmm, So have I. I wanted to fuck you since I first met you." I say leaning in to kiss her again. "We don't have time for that Dan." She says stopping me short. She then drops to her knees and starts licking at my cock. I close my eyes as she takes my cock into her waiting mouth. The warmth of her mouth on my cock causes it to throb. She takes the length of my cock in her mouth and sucks me gently. "Mmmmm, Damn." I moan as she moves up and down my cock. I put my hand in her long hair and pull her up off my cock. "I want to fuck you now." I say and stand her up. She smiles and lays on the bed spreading her legs for me.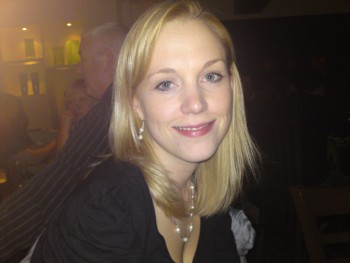 I climb in between her legs and slide my cock up and down her slit. "Well, what you waiting for?" She says smiling at me. I slowly slide the head of my cock into her moist pussy. "Mmmmm, That's better." She says winking at me. I slowly push into her pussy. I smile back at her then I slowly start fucking her pussy. "Awww damn. You are so tight." I say as I fuck her pussy slow. "That's cause I want it tight. I want to feel you fuck me." Caz says licking her lips. I start thrusting into her pussy faster and harder. "Mmmmm, Yesss. That's it fuck my pussy Dan." She moans loudly and starts moving her hips to meet mine. This causes me to fuck her even harder and faster. I'm pounding away at her pussy. "Mmmmm, Ahhhhh." I moan breathing hot and heavy. I pound away at her pussy and she starts thrusting wildly at me. Our hips banging into each other as we fuck. Mmmmm, Oooohhhh." She moans as I keep pounding her pussy. "Awwww shitttt!" I moan as I can feel my balls tighten. She is bucking wildly at me and her eyes are closed tightly. I thrust deep and I explode deep into her cunt. Her pussy clamps down around my cock and I can feel her squeezing my cum from me. I keep thrusting slowly as cum squirts from my cock. I stop cumming and start to pull out and her pussy clamps down tight and I feel her body shake. Suddenly I can feel her juices on my cock. And she holds me tight. Her body shakes violently. "Awwwwww, Fuuuccccckkkk!" She screams loudly as she takes a deep breath. I collapse on top of her and we lay there for a few minutes. I roll off her and she quickly hops up. "We have time for a quick shower." She says and strolls into the bathroom.
We never told anyone of our little fuck-session. I see Caz every so often, and give her ass or tits a squeeze just to let her know that if she is in need of a good fuck, Ill be ready for her.