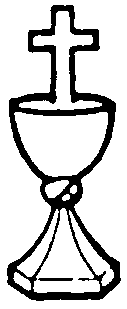 Hi. My name is Erin. This story is excerpted from the June 19, 2011, entry in my blog about my round-trip road trip from Reno, Nevada, to Mount Rushmore, South Dakota. You can read the full blog here
http://xhamster.com/user/teengirerin/posts/44615.html
When the Priest calls me a "c***d", he means a "c***d of God". I am 18 years old, so this story is
not
about sex with an u******e c***d.
*******
I started my morning by going to a Catholic Mass in Douglas, Wyoming. I was raised Catholic. I used to go to Mass every Sunday and also to Saturday Catechism class. I've gotten away from that, but i do find Mass soothing to my soul and i often drift off during the service into reflective thought.
It was a beautiful Mass today. But as the service moved along to Holy Communion, i regretted that i could not take part in the Sacrament because i had not gone to Confession. I dreamed about how my Confession might have gone..........................................
Me:
Forgive me, Father, for i have sinned. It has been three weeks since my last Confession. These are my sins:
The Friday before last, i tried to check into a nice motel in Salmon, Idaho. But the businessman in front of me took the last room. He felt sorry for me and told me that i could stay with him for the night. But only if i let him have his way with me. I was his fuck toy all night long. But in the end he gave me $1,000 and i took it just like a prostitute would do.
Then, last Wednesday i went to a coffee shop in Lewistown, Montana. There were five men in there. One man asked me for a date and i said no. Then he got mad and tied me to a chair and screwed my pussy from behind while the other men – one at a time – came up in front of me and whipped my face with their hard cocks and made a mess of me with their cum. I didn't report any of that to the local sheriff because it made me hot.
Then, the next day i saw a husband and his pretty wife come out of a store in Belle Fourche, South Dakota, and walk to their car. I grabbed the car keys away from the husband and got into the car with the wife and locked the doors. Then i fucked the wife with my strap-on while her husband looked into the car and jacked his cum onto the windshield.
Priest:
My dear c***d, please tell me. Are those your only sins?
Me:
Well, there is more. I...
Priest:
Stop, dear c***d. I can absolve you of those mere venial sins. But i can be of the greatest service to you if i can absolve you of a mortal sin. Let me ask you. Have you ever taken it up your ass?
Me:
No, Father. I've never had anal sex.
Priest:
Well, bless you my dear c***d. But we must do something about that so that i can absolve you of that mortal sin and be of the greatest service to you.
The Priest then went to the vestibule and locked all the doors to the church. Then he led me to the alter.
Priest:
Bend over the alter, my dear c***d, so that i may commit a mortal sin upon you.
Me:
But Father, you will be the sinner if you fuck me up my ass.
Priest:
True, my dear c***d. But you will also be a sinner if you enjoy it.
So i pulled down my dress and panties and the Priest parted his robe to reveal his hard cock. He stuck his penis in my asshole and started pumping away. After about 15 minutes he pulled out and shot his cum all over a long wooden crucifix that he held in his hand. Then he worked the crucifix up my pussy hole until i got really excited and squirted my girl cum into a chalice that he was holding in his other hand.
Priest:
In the name of the Father, The Son and The Holy Spirit, I absolve you of all your sins........................................
Right then, i snapped out of my dream and became aware of the Mass again. It was the time in the service when the Priest was drinking from the chalice.
Of course, that is not how my Confession really would have gone. Instead, my main sins were cutting a man off in traffic, smuggling a "continental breakfast" to a homeless woman and not giving back to the store clerk the extra 50 cents that he gave me by mistake. But a girl can dream.