Hollie Stevens
died 03.07.2012 of cancer that spread to her whole body.
She died 30years old.The so called ''Queen of Clown Porn'' passed at the UCSF Medical Center i San Francisco.
VIPER aka Stephanie Patricia Green
died 24 Dec 2010 at the age of 52 from lung cancer.
"Stephanie was born Sept. 12, 1959, in Tennessee," "She attended Oyster River schools in Durham. She studied ballet in Durham, Portsmouth and New York. She enlisted in the United States Marine Corps and during that time, married a fellow Marine. Stephanie resided for many years in Los Angeles. Returning to Portsmouth, she worked as a hair stylist at Patrix and most recently as a phlebotomist at Portsmouth Regional Hospital."
Green was born in Oak Ridge, Tennessee, but raised in rural New Hampshire. She was interested in theater and ballet while growing up, first dancing with the New Hampshire Ballet Company from 1968 to 1976, then one season with the American Ballet Theater in New York City after graduating high school. In 1978, after being kept on the back lines of the ballet, Green joined the United States Marine Corps, where she served at Camp Lejeune, North Carolina, and achieved the rank of corporal.
After six years, Green was expelled from the Corps for fraternizing with her superior officers,and worked a year in Baltimore as a prostitute and an entertainer at "The Block" nightclub. She got her trademark tattoo from tattoo artist and street gang member Harry Von Groff in Philadelphia, described as "...a snake poised to strike her left nipple, that morphs into a tiger composed of interlaced skulls across her belly, and finally reanimates as a snake snapping at her clitoris."
CareerIn 1986, Viper moved to Los Angeles to enter pornography, where she met Bill Margold, already an influential pornographic actor, director, and agent. They lived together for five years, and Margold describes her as the love of his life. She made a total of 70 hardcore pornography films, her first film with Tom Byron in White Trash, and her last Erotic Heights. She won the 1990 AVN Award for Best Supporting Actress in Mystery of the Golden Lotus, playing a Nazi spy. She made her only mainstream appearance in the 1988 comedy feature Vice Academy, where she played a porn film director.
In August 1989, wanting to get more work, she got breast implants, moving from a 34A to 34DD. Margold believes these caused "implant schizophrenia," driving her to a mental breakdown by September 1990. In May 1991, she left without warning. Her driver's license, social security card and birth certificate were found on a gravestone in Arkansas, and Margold has not seen her since. In his Gear magazine article, author Mark Ebner recounts having spoken with her mother who reported her alive and well at that time.
Juliet Anderson AKA Aunt Peg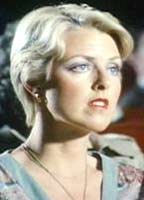 She was found dead at home. She suffered from Crohn's Disease. 1/11/2010 "Aunt Peg" was a groundbreaking female performer in the late 1970-1980s and she later moved on to making instructional videos and remaining a sex positive f***e in the industry and beyond. Anderson's body was discovered by a friend on the morning of January 11, 2010. The friend, Kevin Fong, stated that he had arrived at Anderson's residence to take her to a doctor's appointment for a colonoscopy, to help in the treatment of her Crohn's. He furthermore indicated that he found Anderson in her bed, with nothing in the room appearing to be "out of the ordinary." Fong stated that Anderson had expressed a desire to be cremated; her memorial was held on January 26, 2010 at the Center for Sex and Culture in San Francisco.
Please read this blog for more info,
http://xhamster.com/user/DirtyBrit/posts/8129.html
Marilyn Chambers
Natural causes 4/12/09 Marilyn Chambers was an Ivory Snow box model who turned porn star. She had a long career spanning both adult and mainstream work. She was found by her daughter, McKenna, in the mobile home where she had been living the few months leading up to her death. Cause of death is unable to be determined by the LA County coroner and is being attributed to natural causes. On April 12, 2009, Chambers was found dead in her home in Santa Clarita, California.Documents found with her body identified her as Marilyn Ann Taylor, presumably the name she assumed after a marriage.She was discovered by her 17-year-old daughter, McKenna Marie Taylor. The Coroner's autopsy revealed that Chambers died of a cerebral hemorrhage and aneurysm related to heart disease. Pain killer hydrocodone (Vicodin) and anti-depressant Citalopram were found in her bl**d stream but not enough to cause death. Upon her death the Associated Press reported that she was survived by a daughter, McKenna Marie Taylor; a s****r, Jann Smith, and her b*****r, Bill Briggs.
Sexy Cora
died 20 Jan 2011. 23 years old. A Breast implantation operation that went horribly wrong. Was 14 days in c*** after the op
Suzanne Mizzi
died of ovarian cancer at age 43.
Lorissa McComas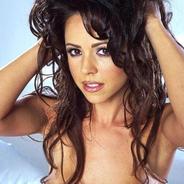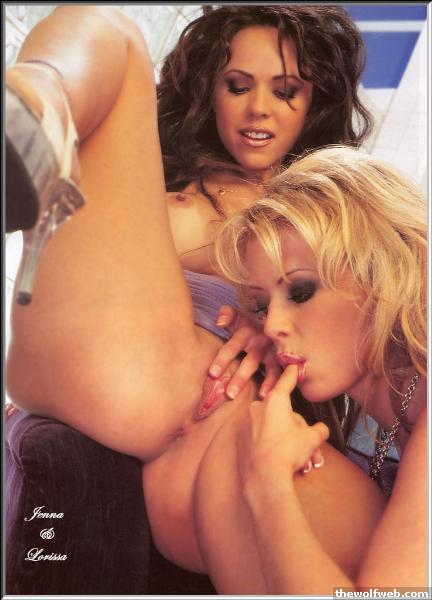 Suicide/Illness? 11/03/09 From her website: "On November 3rd, 2009, after a long battle with illness, Lorissa McComas passed away. Lorissa's f****y is going through the grieving process and will release more soon on this web site . Lorissa leaves an extensive body of work from photographs to video. She is fondly remembered by f****y, friends and her fans, whom she deeply appreciated and considered her friends." She suffered from RS Dystrophy, a crippling disease that afflicts the joints.
http://xhamster.com/movies/385754/lorissa_mccomas_-_the_back_door.html
Julie Ellis aka Jenny Alexander
Born 1989 died July 28, 2008(age 19) due to a pre-existing medical condition.
Sally Douglas
Cancer 1942 - September 2001
Irish McCalla
Brain cancer 25 December 1928 – 1 February 2002
Lori Michaels
died on May 7, 2007 from rare heart defect she had been suffering with for more than ten years.
Once she turned eighteen, Lori Michaels landed in the pages of Penthouse magazine, sharing her awesome natural assets with the world in a scintillating photo spread. A photographer friend suggested that she try some nude modeling. Lori Michaels sent a few steamy pictures to Penthouse and soon found herself one of the most highly sought after nude models around. She was soon approached by porn producers who convinced her to try her hand at hardcore. She figured it beat her job as a sales clerk, so decided to give it a shot. Lori Michaels made her hardcore debut in 'Pick Up Lines 2,' where she engaged in a breathtaking girl/girl sequence with Felecia before giving it up to Sean Ryder in a torrid scene. Lori Michaels sexed up Ed Powers' 'More Dirty Debutantes 48' before being snatched up by Vivid Video for an exclusive deal
Kitty Fox
Complications from Stroke 9/21/2006 Passed away in Las Vegas. The first "MILF" pornstar. She was 64 when she passed. Biography:
Kitty Foxx was raised in a small rural town in southern Illinois. She went to school there and graduated from high school in 1960. After attending college she met her present and only husband in 1964. They were married for 40 years. She has one daughter and two granddaughters. They moved to Las Vegas, Nevada, in 1978 and she worked as a beautician until 1983, at which time she became a topless showgirl in a show on the Las Vegas Strip. In 1989, she appeared in a nude photo layout in a men's magazine. She was asked if she would be interested in being in a porno movie the following year and she jumped at the chance, and debuted in Nympho Heaven. She loved having sex in the movies so much that she quickly decided to be a porno actress for as long as men would desire to have her.
Jenny Joyce AKA Jennie Joyce polycystic k**ney disease 2/9/10 AVN: Jenny Joyce, a familiar face to fans of "mature women" videos, died on Feb. 9 at the age of 63 in Las Vegas of polycystic k**ney disease after a long illness.
http://xhamster.com/movies/334576/american_granny_gangbanged.html
http://xhamster.com/movies/321139/4_american_grannies_in_one_bed.html
Candice Rialson
Liver Failure 03/31/2006 Died in Palmdale, CA of liver disease.
Candice Rialson (December 18, 1951 - March 31, 2006), aka Candy Rialson, was an American actress. Candice was born in Santa Monica, California. To those familiar with exploitation cinema of the 1970s, she is regarded as one of the most beautiful, charismatic actresses of the era. She made a lasting impact on audiences in drive-in/grindhouse films such as Pets (1974), Candy Stripe Nurses (1974), Summer School Teachers (1974), Hollywood Boulevard (1976) and Moonshine County Express (1977).
After doing yet another minor part as a nurse playing with a rake in Winter Kills (1979), Candice Rialson voluntarily quit acting at the end of the 70s. However, she remained a cult favorite of 70s exploitation film fans. Quentin Tarantino, in particular, was such a strong admirer of Rialson's work that he reportedly patterned the Bridget Fonda character in Jackie Brown (1997) after her. Candice Rialson passed away at age 54 from liver disease on March 31st, 2006
Ursula Cavalcanti
Cancer 9/22/2005 Via Einsiders: Italian adult film actress Ursula Cavalcanti died of cancer just one month after being diagnosed with the disease. Ms. Cavalcanti was very popular in her native country. She also worked in productions by US filmmakers working in Europe.
Chloe Jones
Passed away unexpectedly of liver failure 6/4/2005 Former Penthouse Pet passesd away in her hometown of Houston, Texas.Chloe Jones died from liver failure due to alcohol and d**g abuse. Club Jenna Inc. indicated it would be setting up a fund for Jones' c***dren that it would contribute to on a monthly basis.
Melinda Dee Jones
was raised in Silsbee, Texas. After graduating from Silsbee High School in 1994, she became a model and pornographic actress. Jones was the Penthouse magazine Pet of the Month in April 1998, and she crossed over into adult movies in 2001. She then retired from the adult industry in 2004. She had performed in eighteen films during this time. Jones had gained considerable fame as a nude model and was a well-known figure in the adult world at the time of her retirement.
After deciding to enter the hardcore porn industry, she signed an exclusive contract with adult film company New Sensations, followed by another contract with Vivid Entertainment in February 2003. Neither association lasted very long (her contract with Vivid lasted just 5 months), and rumors circulated about Jones' "difficult nature." She was allegedly released by Vivid for her use of prescription d**gs; again, specific details are elusive.
Death
Before Jones was able to make her comeback, however, her health began to fail. She died in 2005. Her death was attributed to liver failure caused by years of alcohol and prescription d**g abuse. She was addicted to the painkiller Vicodin. Jones died in a charity hospital. She was buried at Woodlawn Garden of Memories in Houston, Texas.
She is survived by three c***dren: a girl, Chloe, (b. 1996) and twin boys, Tristan and Austin (b. 1997), and her husband
Candy Barr
Pneumonia 12/30/2005 Candy Barr (70) exotic dancer and pornographic film star who dated mobster Mickey Cohen and was friends with Dallas club owner Jack Ruby (killer of Lee Harvey Oswald), who trained actress Joan Collins for her role as an exotic dancer in the 1960 movie Seven Thieves, and who later served 4 months of a 15 year sentence for possessing less than four-fifths of an ounce of marijuana, ending her career, died of pneumonia in an Abilene, Texas on December 30, 2005.Candy Barr is often referred to as the first vintage pornstar. She was born in 1935 and recently passed away in 2005. She had quite the career during the 50s as a stripper, burlesque dancer, porno actress, and magazine model. She was one of the top paid strippers in the country, earning over 100,000 a year.
Her life was not all sweet smiles and tit flashes though. She ended up in prison for three years for d**g issues, along with shooting her second husband. After getting out of prison, she began anew in Texas. She never got back into stripping as heavily as before, with just a few brief jaunts here and there in the 60s.
Lea De Mae
Brain Cancer 12/09/2004 "DeMae, a popular star that had a six-year adult performing and modeling career, would've turned 28 on Dec. 26. She earned a nomination for AVN Foreign Female Performer of the Year for the 2004 ceremony. "
Born in Czechoslovakia, De Mae was a member of the Czech high diving national team and injured her spine in an accident when training for the 1996 Summer Olympics in Atlanta, diving from the 10m platform. She recovered from her injury, but did not qualify for the 2000 Sydney Olympics. Her problems persisted, so she retired from professional sports.
De Mae was later persuaded by a photographer to pose nude and eventually to participate in the adult film industry.
De Mae appeared in over 80 adult films. She first showed up on American screens in a series of features for Private Studios. She eventually returned to Europe, shooting more films but, after a brief period of time returned to the States.
De Mae was diagnosed with glioblastoma, an aggressive form of brain cancer in July 2004. During her battle for life, fans from around the world and fellow porn actors supported a medical fund that had been set up for her in Prague, but she succumbed to the disease on 9 December 2004 at the age of 27.
Lynx Dyan aka Lynx
Cancer 2001 "She was diagnosed with cancer shortly after making her last film, and eventually died in 2001 of complications during her battle with the disease. She was 25 years old." -- David, her husband
Leslie Glass
Cancer 8/4/2000. Porn Star Leslie Glass was a former Penthouse Pet who brought her gorgeous figure and flair for the erotic to a string of sex films during the 90s. She had the prototypical Penthouse body, a top-heavy and lithesome wonder with no tan lines and long, luscious legs that ended in a wonderfully tight butt.
Born on October 4, 1963, Leslie Glass got into the skin biz in a roundabout way. Leslie Glass was well-known in boxing circles as one of the most gorgeous ring girls around after she worked a string of Mike Tyson fights in the late 80's. In early 1992 Leslie Glass was offered a chance at a Penthouse spread, and she jumped at the chance. Four stunning layouts later, Leslie Glass was one of the most sought-after models in the business. In 1994, Leslie Glass felt that she was ready to test the hardcore waters.
Leslie Glass restricted her on-screen sexing to her fellow starlets during her initial foray into porn. Although not a bisexual in real life, she turned in a pair of lusty Sapphic outings in 'Blonde Justice 2' and 'Vagablonde' that made hardcore fans stand up and take notice. Leslie Glass felt uncomfortable having sex with other women, though, so stepped back and reassessed her carnal career.
It took another few years before she felt ready to try her hand at on-screen sexing again, but this time out she brought her real-life boyfriend Ricky O along with her. The pair turned in some searing work in a trio of flicks for Vivid, including 'Fantasy Lane.' Leslie Glass finally lived up to the hype that her beauty had engendered in her Vivid features, letting loose with a passionate fury that some thought she didn't possess.
Over the next year or so, Leslie Glass sizzled her way through a string of torrid features. Among the best was 'Where The Boys Aren't 10,' where she hooked up with Tia Bella and Lexus Locklear in a pair of pulse-pounding lesbian trysts. 'The Moment' also featured some stellar sexvid moments as she and Ricky went all-out to please.
Though she was known to most as an International Penthouse Pet-of-the-Year and Vivid girl, Leslie Glass was primarily a philanthropist, a patron for the a****ls, a voice of morality, a counselor, a mentor and protector of industry newcomers. This is a woman who used every dollar she made on stage to save homeless a****ls through "Pet for Pets", a charity organization she started early on in her career.
Leslie Glass was known for her selflessness by always helping those around her, and by setting an example of courage, strength, and a positive attitude under any circumstances. She continued to perform during her two years of chemotherapy treatments and surgeries. Upon hearing about her illness -- colon cancer -- members of the adult industry from all over the country banded together to raise money for her medical expenses, setting a precedent for philanthropy and b*****rly love within the industry. Because of these people and Leslie Glass 's fortitude, she survived for two years longer than her doctors had predicted. Leslie Glass passed away on August 4, 2000 in Baltimore. She was 36 years old.
Eartha Quake
Complications from pregnancy 3/15/1999 Carla Himes, known to many of you as adult fim star Eartha Quake, passed away in Hemet, California. Initial reports from f****y members suggest complications during the fifth month of her second pregnancy in two years. Carla underwent weight-loss surgery in 1996 and had experienced health problems involving her spleen and iron retention.
Shaun Michelle aka: Sharon Michael, Shawn Michele, Shaun Michele, Shawn Michelle, Shaun Mitchell, Shaun Michael
Massive stroke 10/28/2002 According to boyfriend Wesley Emerson.
http://xhamster.com/movies/300047/girls_on_the_lick_scene_12_lesbian_scene.html
Joey Karson aka: Joey Carson
Heart failure 02/27/1998 in June of '92 while performing, Joey collapsed and was rushed to the hospital and was diagnosed with severe damage to the electrical part of her heart." Porn Star Joey Karson was a saucy big-boober who blazed her way through a small handful of steamy features during 1982, only to depart the hardcore business as swiftly as she entered it. She was a bleach-blonde strumpet whose hair was tousled and teased into a messy mass that gave her a devil-may-care look whenever she appeared on screen. Joey Karson's extremely full-breasted figure and always energetic sexing made her a natural for the carnal cameras, but she apparantly didn't like what she found in the hardcore sex biz once she got into it and left after just five flicks.
Born in Pittsburgh, Pennsylvania on January 22, 1960, Joey Karson started stripping in clubs around her hometown soon after her eightteenth birthday. She was soon drawn to the brighter lights and bigger paychecks of New York City, and Joey Karson moved to the Big Apple to pursue her strip career. Joey Karson was introduced to the adult film industry through New York pals like Vanessa Del Rio and Veronica Vera. Joey Karson's on-screen debut was in the 1982 bondage flick 'Angel In Distress,' and she soon after made her first excursion into full-fledged porn. Joey Karson's first hardcore scene was in in 'Hump Joey Karson,' a thirty-minute quickie that basically consisted of just one scene of her taking on some lucky stiff. From that point, she landed small roles in a few features. Her performances in 'The Story Of Prunella' and 'The Widespread Scandals Of Lydia Lace' stand out as her best and most well-known. Joey Karson left the business in early 1983 to return to her career as a feature stripper and nude model.
She continued to appear on stage and in the pages of men's mags like Swank, Cheri and Big Boob. Joey Karson's strip career continued, as well, and her huge-hootered appeal eventually led her to a series of videos with specialty tape company H and S such as 'Palm Springs or Bust' and 'On Location in Palm Springs.' Joey Karson's career in adult entertainment ended with her untimely death from heart failure in early 1998
Rene Bond aka Annie Hall, Diane Lee, Lilly Lovetree, Lotta Rocks, Nancy Banghampton, Paula Schnall, Priscilla Lee, Rene Lutz, Renee Bond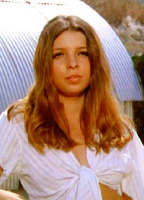 Liver problems 6/2/96 She died in LA of liver problem, possibly cirrhosis.
Drive-in goddess Rene Bond was one of the first B-movie babes to go XXX, leaping from soft-sex favorites such as Fantasm, Fantasm Comes Again, Graveyard Tramps, Country Cuzzins, Fugitive Girls, Please Don't Eat My Mother, and The Adult Version of Jekyll and Hide to hardcore fuck-fests like Les Chic and Pastries.
Date of birth: 11 October 1950
Bio: During the early, shot-on-film days of hardcore porn, Rene Bond was one of the top starlets. She was a sinfully sexy and youthful looking little strumpet whose well-rounded acting skills and vivacious approach to on-screen sexing made her an instant favorite among 70's fans. Rene Bond had a beautiful, petulant face and a chesty yet trim little body that made her the choice to play teenage roles or roles as debauched young daughters. One of her most notable habits was wearing extra-long eyelashes during her sex scenes, a throwback to her 60's hipster roots. She had a nice touch with light comedy that added an extra something special to every role she took.
Born in 1949, Rene Bond first got into porn in 1969. She never tried to romanticize her reasons for starting in hardcore -- she needed the money and had friends in the business. Once she was doing it, she found it hard to stop due to her love of sex and easy cash. Rene Bond was a foxy fixture of the early 70s SoCal porn scene, appearing in a steady series of lascivious loops throughout the early part of the decade.
Rene Bond was one of the first porn starlets to get a boob job, getting her breasts pumped up to large levels in an era when the natural look was just about the only one there was. She had heard that American men liked huge breasts, and she did admit that she got lots more work after her enhancement surgery.
One of Rene Bond's main claims to fame was her prodigious oral sex talent. She was able to take down the hugest of studs, as her wonderfully erotic oral scene with John C. Holmes in 'Teenage Fantasies 2' makes perfectly clear. Her very youthful-looking figure and face made her the perfect choice for flicks like 'Hot Teenage Lovers' and 'Teenage Sex Kitten,' and her ribald way with a sex scene put her over the top. She often worked with real-life beau Ric Lutz, and any scene that they performed in together was a sure bet for feverish fireworks.
One of Rene Bond's best flicks ever was 1977's 'Do You Wanna Be Loved?,' in which she played the sexually frustrated wife of Paul Thomas. Rene Bond turned in four wickedly sensual sex scenes, and never once let her enormous energy wane. Throughout her carnal career, Rene Bond kept herself busy by performing at an L.A. burlesque club. She showcased her many talents with an act that included singing, dancing and stripping.
Rene Bond left the business in 1980 to concentrate on raising her f****y. She settled in Las Vegas, and would occasionally show up at a trade show to touch bases with some of her old chums. Rene Bond was always friendly and down to earth and remained a sweet, good natured person throughout her life. She died in late 1999 of liver problem. Rene Bond was posthumously inducted into the Legends of Erotica Hall of Fame in 2000, a well-deserved honor for the star of over 300 scorching sex scenes. Any fan of old school hardcore still fondly remembers Rene Bond as one of the all-time greats of the industry.
Terri Hall aka Terrie Hall, Terry Hall, National Velvet
Cancer 1995 Terri died of cancer in Elmira, New York in 1995.
Porn Star Terri Hall is without a doubt one of the most sensual porn starlets ever, a woman whose evocative facial expressions and lithe, athletic body made for an alluring combination that couldn't be beat. Terri Hall starred in quite a few hardcore features during the 1970's, and ranks as one of the decade's biggest stars. Terri Hall's blonde-haired good looks and top-notch acting skills got her lots of lead roles during a time in the business when plot and characterization were as important as sexual heat. And Terri Hall topped it all off with a lithe and lovely body that was honed by years of professional ballet training.
Terri Hall was at her best in flicks that brought out the nasty girl that lurked just below the surface. Her lead role in 1976's 'Farewell Scarlett' is a prime example, chock full of overheated sexing that stills never leads Terri Hall out of character for an instant. One of her best performances ever can be found in the early S and M epic 'The Story Of Joanna,' where she convincingly plays a woman drawn to the darker side of her sexuality, a woman deep in the clutches of lust who has to work out her sexual demons through kinky, white-hot sex.
Terri Hall's best work can be found in 1975's 'Suzie's Take-Out Service,' where she heats up three separate sex scenes without missing a beat. She retired from the industry in 1977 as one of its top stars, but somehow time has not been kind to her memory. Terri Hall has been passed over in fans' memories by the likes of Marilyn Chambers and Annette Haven, but Terri Hall was every bit as wonderfully sexy as any woman in 70's hardcore.
http://xhamster.com/movies/348146/full_movie_unwilling_lovers_1977_-by_sabinchen.html
Moana Pozzi
liver cancer 9/15/94 Did she fake her own death?
In the summer of 1994, Pozzi suddenly started feeling sick, unable to eat without vomiting, and increasingly losing weight. She took time off and traveled to India with her secret husband Antonio Di Ciesco. She returned looking very ill and entered a clinic in Lyon, France, just outside of Italy and its attendant publicity, but near her f****y. She died suddenly on 15 September 1994, at the age of 33. Most reports say that she died of liver cancer; some tabloid reports claim that she died of AIDS, but that rumor was ultimately unsubstantiated. News of her death broke on 17 September 1994. (It is unusual for a person to die suddenly of liver cancer: usually a person has suffered for years from cirrhosis of the liver, after decades of alcoholism; or the patient has suffered a bout of hepatitis B or C and then suffered for months with the cancer. It is possible that Pozzi had contracted hepatitis via her varied sexual contacts, but she was not known to be an alcoholic. Only her f****y and some close colleagues knew about her illness, and on TV she was still shown healthy and smiling in programs recorded before the end of the summer. No funeral ceremony took place and no obituary was published.
Rumours about her still living in the USA or in India began circulating immediately. Her f****y's silence gave more impulse to that. Her death in a foreign country also made it harder to check the death certificate.
On the 10th anniversary of her death (2004), new rumors about her sudden disappearance resurfaced. The court of justice of Rome opened a new file to find out whether she was alive or dead. In December 2005, the Italian TV show Chi l'ha visto? presented for the first time the official death certificate of a Lyon cemetery, recording the exact day of the actress's death. Interviews with the f****y finally confirmed the circumstances. Her husband Antonio di Ciesco was also interviewed for the first time in 1995. Also shown was the unmarked grave in the "Pozzi" burial plot in Lerma, near Alessandria in Piedmont, northern Italy.
Her b*****r Simone, whom she was especially close to, revealed in February 2006 on the same TV programme that he was actually her son and not her b*****r. Moana's mother confirmed this some time ago. He wrote a book (in Italian) telling his story, which was published in 2006. The book reveals for the first time Moana's personality, her differing relations with the other members of her f****y (especially with her s****r Mima), and the course of her illness and death.
On 2 April 2007, Pozzi's husband Antonio Di Ciesco told the newspaper "Il Messaggero" that during her final days, Moana had asked him to speed her death. He claims that he euthanized her by letting air enter her IV, causing an air embolism.
Cathy Stewart AKA Cathy Steewart, Cathy Grenier, Cathy Greiner, Catherine Greiner, Cathy Greiner, Cathy Grener, Cathy Steward, Kate Baxter, Kathy Greiner, Kathy Grener, Kathy Steewart, Kathy Stewart
Natural Death or Overdose 08/09/1994 Died: Breuillet, Charente Maritim, France. Cause: two different causes are quoted in different sources, one states "natural death", the other states "d**g overdose".Catherine Greiner (1956-1994) aka Cathy Stewart, French actress
http://xhamster.com/movies/368298/cathy_steward_-_french_love_scene_1.html
Stasha AKA Angelo, Angelo Moore, Steven Moore, Chuck Palms
Leukemia 4/93 Post-op T/Shemale star from 1992.
Stasha ranks as one of the most unique performers in porno history, a sexy transvestite who could easily be mistaken for a real woman. Stasha's pretty blonde good looks were enough to get a rise out of any audience, and only later on would they realize that it was a male all along. Stasha's body was a power-packed 36-26-26 beauty, and she brought a real lust for on-screen sex to each and every performance. She was an energetic sexer whose beauty and enthusiasm could make the hardiest stud question his sexual orientation.
Stasha was born on March 24, 1969 in Texas, along with his twin s****r. It was growing up with his s****r that Stasha became aware of his feminine leanings, but it wasn't until he moved to Southern California and enrolled at UCLA that she started doing anything about it. She first got into the porno ranks in late 1991, and immediately developed a cult following. Stasha could come across as quite aggressive or very compliant, depending on what the scene called for, but she was never anything less than incendiary in the sack.
Stasha's unique talents and stunning good looks soon got her noticed by some major players in the business, and she was signed to an exclusive deal with Cinderella Distributors to star in and produce her own videos. The best result of this partnership was 1992's "Stasha's Diary," which she not only starred in but also wrote. Stasha was well on his/her way to unprecedented success, but was struck down just she was hitting her stride. Stasha was diagnosed with leukemia in 1992, and died of the disease in April 1993. She left behind quite a body of sensual he/she work to remember her by, though.
Angelique PettyJohn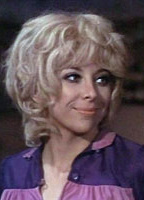 Cancer 14th February 1992.
http://xhamster.com/movies/364032/body_talk_vintage_les_kay_parker_amp_angelique_pettyjohn_.html
Greta Garbo
Natural causes 04/15/1990 "Porn star" is really stretching a definition. She did appear (wthout her knowledge) in a non-sex role in "Adam & Yves" in 1974, billed as her last film appearance.
Ajita Wilson
Cerebral Hemorrhage 1987 a very exotic, American-born actress in European porn films.Ajita was born a man.
Ajita was born with a penis and the name George Wilson (just as Dennis The Menace´s grumpy neighbor!). But, just like all transsexuals, George felt like a woman trapped on a not-so-manly body. At 16, he went to New York and performed as a tranvestite in the last remaining burlesque spectacles of the time. He also posed for some adult magazines. Around 1970, bankrolled by a rich boyfriend from Denmark, George went to Europe, made a little "snip-snip" operation that turned him into her, and thus Ajita Wilson was born.
After the surgery, Ajita stayed in Europe and appeared in lots of hardcore loops that still remains untraced to his day (the only proof of their existence is a still picture published on a greek magazine at the time of her death). It was only in 1976 that she debuted on the big screen in Cesare Canevari´s "La Principessa Nuda" (The Nude Princess), playing the african princess Mariam, who comes to Milan looking for help for his starving people, but soon delves into the pleasures of the flesh aided by her cicerone (the stunning Tina Aumont) and a wino journalist who just wants to take pics of the african princess in the nude, hence the title. "La Principessa Nuda" is hard to categorize, and a real surprise coming from Canevari, better known (if at all) for the mediocre naziploitation "Gestapo´s Last Orgy". Canevari, who also wrote and produced Ajita´s debut, created a film so ironic and sarcastic that is almost a satire of the sleaze craze of the times.
Lauren Dominique AKA Laurien Domineque, Laureen Dominique, Lauren Dominique, Lauini Dominique, Laurien Domonique, Dorothy Newkirk, Sharilyn Alexander, Lailani
Cancer 6/86. Porn Star Laurien Dominique is a gone-but-not-forgotten sex starlet, she was a pretty brunette who starred in over two dozen top-notch adult films during the late 70's and early 80's. Laurien Dominique was a cute woman with a nice body, thin but not ridiculously so, much in keeping with the 70's sexual ideal. Her pert breasts and wiggly little behind were a natural aphrodisiac, and she had the face of a fallen angel or a shy French teacher.
Laurien Dominique wasn't the most brazenly sexual woman in porn, but rather was a laid back performer, letting the action come to her. She exuded a natural, easy-going sexuality and never f***ed the issue. Laurien Dominique's sex scenes always bristled with pent-up sexual energy that she saved up until it was ripe to be released. A fine actress as well, Laurien was the 70's master at housewife roles .
She was a favorite star of director/producer Gail Palmer, who often cast her in her romantic, women's oriented sex films, such as her longingly sexual role as a lonely telephone operator in 'Fantasy World.' Laurien Dominique could get down and dirty with the best of them, and can be seen taking everything that John Holmes had to give her in the classic compilation 'Exhausted.' Laurien Dominique's sexy presence helped lift two of her films to XRCO Hall of Fame status, 'Easy' and 'The Ecstasy Girls.' She retired from the industry in 1983 after almost seven years in the biz. Laurien Dominique died in June, 1986, a victim of cancer while still in her thirties.
Bodil Joensen
Medical 01/03/1985 Danish pornstar who made some b********y loops.Many believed her to have committed suicide, however in the April 2006 UK documentary, "The Dark Side of Porn: The Search For a****l Farm", which traced the production of the notorious underground film known as a****l Farm from excerpts of her many b********y films, it was stated by a close friend of Bodil's that she died on January 3, 1985 from cirrhosis of the liver. Bodil Joensen or Bodil Jørgensen (25 September 1944 – 3 January 1985) was a Danish pornographic actress born in the village Hundige, near Copenhagen. An a****l lover, she ran a small entrepreneurial farm and a****l husbandry business, and enjoyed celebrity status from her many pornographic films in which she engaged in sex acts with a****ls.
Early life
From the documentary "The Dark Side of Porn: a****l Farm"The daughter of a devout Christian mother and an absentee military father, Bodil grew up in the small village of Hundige near Copenhagen. Her mother was often physically abusive, sometimes violently so, and would whip her. At the age of 12, her Danish biography and 1980s interview say that she met a older man and that she was "nearly ****d", but her mother believed she had been actually ****d. On returning home to tell her mother, she was beaten and blamed for the incident. Seeking a means to retaliate, she vowed to her mother that when she grew up she would spend her life with boars, commenting in an interview that her mother was "so shocked, she thought I was allied to the Devil". Turning to a****ls for affection, her dog Lassie became her best friend, companion and lover, and she wore a locket with his picture for the rest of her life.
Pornography career
Launched in the context of a failing business and attempts to remain solvent in order to keep her livestock and home, her career in pornography began at age 17 when she appeared in "light fetish" pornography before establishing herself in the b********y subgenre at around age 25. She starred in a number of feature films and shorts for companies such as Color Climax Corporation, and for the pornographer Ole Ege, in which she and other actors had sex with various a****l species. Between 1969 and 1972 she starred with a****ls in over 40 movies.
In this genre, Bodil drew special attention worldwide as the Boar Girl, a reputation earned from her live sex performances with pigs, as well as her participation in films shot with pigs on her own breeding centre.
The documentary A Summer Day (1970) by Shinkichi Tajiri, shows her living with her a****ls on her farm during this era, including their care, her affection for them, and her sexual life. At the time, she lived with "two rabbits, seven dogs, a dozen pigs, some cats, a guinea pig, a mare and a beautiful black stallion named Dreamlight." Her Danish biographer commented that she seemed a very open, warm-hearted person, "very at home with nature," and that "when she plays her erotic game with the dog or horse, it is not only a sexual curiosity, it is an erotic play with a****ls she loves and who are devoted to her." It was the surprising winner of the Grand Prize for the X rated film festival at which it premiered, winning Joensen immediate underground celebrity status and drawing attention from other documentary makers as well as tourists towards her expanding farm. She became, for a short time, a social and political icon of free love and unity with nature among the left.
Later life and death
By the early 70s she had managed to achieve her goal of living on her own farm, along with her companion Knud Andersen and her daughter (born circa 1972), which she helped finance by allowing sex tourists to visit and make private films with her a****ls.
Bodil was easily exploited by almost anyone with a camera. Neighbours, once friendly, turned dark and hostile,and f***ed her to move repeatedly. As the Danish adult industry began looking to other content, Bodil failed to make the transition from a****l porn to other movies, and her financial stability and life began to fall apart.Her last known a****l Video,titled "French Hot Dog 2"also included sceanes with another female that included golden & brown showers.By the late 70's, she experienced a sharp deterioration, undergoing very obvious physical and psychological changes, including depression, working in seedy "live a****l sex shows" and "sexual roleplay". By 1980, with little remaining means of income and spiralling debt, drinking and eating excessively. she gained 30 kilos.
Her life falling apart, she became dependent on alcohol, and progressively less able to care for her a****ls. With little left, she turned to street prostitution to support herself, her partner (an alcoholic himself) and daughter, even then, she did not want to be with people this way – all she wanted was her a****ls, as it once had been. Resorting to exchanging any sexual favour for alcohol and tranquillisers, she stated in her final interview that "in my position it is hard to turn down anything, no matter how sick & disgusting it was."
She gave her last interview in 1980 and died in 1985. Many believed her to have committed suicide, however in the April 2006 UK documentary, "The Dark Side of Porn: The Search For a****l Farm," which traced the production of the notorious underground film known as a****l Farm from excerpts of her many b********y films, it was stated by a close friend of Bodil's that she died on 3 January 1985 from cirrhosis of the liver.
Tina Russell aka Diana Baker Dianna Baker Judy Gringer Christina Russel Tina Russel Lina Russell Linda Sanderson Linda Sanduson Angela Snenck
Natural Causes 5/18/1981 Acute alcoholism; Tina Russell was born in Williamsport PA. She died on Monday May 18, 1981 at Tri-City Hospital in Vista CA, while visiting her b*****r. She was married to Jason Russell and is buried in Resurrection Cemetery in Montoursville, PA.
Date of birth: 23 September 1948
Bio: Porn Star Tina Russell was one of the most thoughtful, articulate sex starlets ever, bringing a strong personality and f***eful screen presence to over fifty hardcore features during her lengthy career. Tina Russell was an extremely pretty, highly sexual woman whose endeavors in porno were an extension of her swinging lifestyle. Tina Russell was married throughout her carnal career, but enjoyed a 70's style open relationship that enabled her to fulfill her every lusty fantasy.
Tina Russell got into porn during the early 1970's, appearing in lots of now-classic sexvids. Her down-to-earth good looks made her a natural choice for the sexually adventurous housewife roles that she made her stock-in-trade. Some of Tina Russell's hottest work can be found in 1973's 'Whatever Happened To Miss September,' where she turns up at the center of four seperate sex scenes, each one wilder than the last. Her torrid three-way with Georgina Spelvin and John Ashton in 'Birds And Beads' is another jaw-dropping show-stopper.
Tina Russell was an outspoken advocate of open sexuality, and she spoke out often on the subject. She even published a few books that detailed her free-wheeling marriage and porno career in very vivid prose. Tina Russell is a true legend of hardcore, and was the second woman inducted into the XRCO Performers' Hall Of Fame.
http://xhamster.com/movies/198718/buttersidedown_-_whatever_happened_to_miss_september.html
Lolly Pop aka Federica Gori; born Mary Besesti Federica
Probable Heart Attack 02/06/2008. Natural causes, possibly a heart attack.
Ex-pornstar Federica Gori, who was a mascot for Italian football club Fiorentina.
Gori, who also used the stage name Lollipop, was discovered in her house by her mother.
Federica was found in bed with her legs crossed as if she was watching TV, her four dogs were with her when she was found according to reports.
Gori was Fiorentina's "Moscotte" on ContoTV television channel.
For the last couple of years Federica had been working for the satellite TV channel CONTO TV, she was shooting some ads for the Fiorentina's UEFA matches.
Chris Jordan
died of cancer 1990 very. Ex husband was Eric Edwards.
DEAD MALES NOW HAVE THEIR OWN BLOG PLEASE CHECK OUT MY BLOGS FOR MORE INFO.