Emily Sander aka Zoey Zane
Murdered in November, 2007. She led a double life as a internett porn star(Zoey Zane) and college student.
Candy Estefana
Born in Mexico February 28 1982 killed 6/13/2011. She was killed by her boyfriend. Raul Garcia was the one who led the police to her remains.
Lori Alexia, Penna Piererra
Born 2 March 1980. Murded September 19, 2011 . Got in an argument over money with her boyfriend Woody Borgella who allegedly pulled the trigger, shooting Evans in the head and chest.
Elis Diamond aka Kristyna H
Born 1 July 1990. Murded October 01, 2010 Czech performer specialized in fetish scenes like pissing, mature, male bisex was a prostitute at the time working in Prague when she was killed by her client, or perhaps her pimp.
Nikki Rio
Murdered by d**g lords 2010.
Laura
Murder (1973 - March 2003)
Melca Goncalves aka Melka Raiffer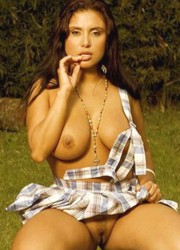 Murder (1981 - 14 January 2010)
She was a famous brazilian stripper and a glamour/nude model for local magazines like Sexy and Brazil.
Murdered by her husband who committed suicide
Kathy Harcourt aka Debra Hardin, Kathi Harcourt
Was found floating in the east river with a gunshot wound to her head. Was classed as a suicide by police, but rumours say she was murdered by d**g dealers who she owed money too.
Giselle Lins
Murder 09/2009 Grooby.com: Giselle Lins was murdered, in Europe.Sources say that she made some enemies with either the local Brazilian "mafia" (pimps) or some other Brazilian tgirls and she was shot to death."
http://xhamster.com/movies/250344/fabiane_spears_giselle_lins_and_two_guys.html
Felicia Tang
Found beaten and suffocated in her apartment 09/11/2009 CBS News: Police say a one-time reality TV contestant and pastor has been charged with murder and torture in the killing of soft-core porn star, actress and model Felicia Lee, 31, whose body was found in a Monrovia, Calif., apartment on Sept. 11, 2009.
Felicia Tang Lee was a Perth Catholic schoolgirl with big dreams - but instead of making a name in mainstream Hollywood, she drifted into the world of adult film.
The final chapter of her life was a gruesome one.
The 31-year-old, who also worked as a bikini model and had uncredited parts in The Fast And The Furious, Rush Hour 2 and Cradle 2 The Grave, was found dead earlier this month in a Los Angeles home she shared with her accused killer and boyfriend, Brian Lee Randone.
US authorities allege she suffered a slow, painful death at the hands of Randone - a former pastor and reality TV show contestant.
Her injuries were so severe Randone was charged with a count of torture as well as murder.
Autopsy results are pending but investigators believe she was beaten and suffocated.
The killing has shocked her close-knit f****y and friends.
"Felicia loved life and lived it to its fullest," Lee's f****y, who have declined interview requests, said in a statement.
"However, she was more than just a public figure.
"Felicia was above all a human being, a daughter, a s****r, a friend to many who continue to love and honour her, as much in life and in her passing."
Lee was born in Singapore and moved to Perth with her f****y when she was 11-years-old, enrolling in an all-girl private Catholic school.
Two years later her f****y moved to Los Angeles.
At the age of 19, she began modelling for fashion catalogues and bikini calendars.
Later she moved into adult films, starring in titles including Asian Fever, Hotel Decadence and Sugar Daddy Wanted.
Lee also made numerous appearances on Playboy TV and was a competitor on a pay-per-view strip poker TV tournament hosted by Carmen Electra.
Lee and Randone met poolside at the MGM Grand Casino in Las Vegas in April and the couple lived together in a house in the LA suburb of Monrovia.
Just after noon on September 11, Randone made an emergency call to authorities, telling them Lee was not breathing.
Paramedics could not revive her.
Authorities said evidence obtained from the home did not match up with Randone's version of events.
He was charged four days later and is being held in an LA County jail in lieu of $US2 million ($2.29 million) bail.
Randone, originally from Omaha, Nebraska, obtained a bachelor's degree from the Moody Bible Institute in Chicago and a master's of divinity degree from Southwestern Seminary in Fort Worth, Texas.
He became a reality TV star when in 2000 he appeared as a contestant on The Sexiest Bachelor In America.
Honey aka Avery Elzy aka Layia Lovely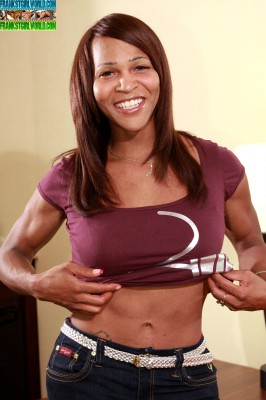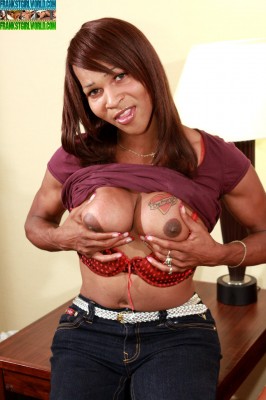 Murder 12/25/2008 Indianapolis Star: Avery Elzy, 34, and Michael Hunt, 22, were found dead late Friday afternoon in a home in the 5800 block of Rosslyn Avenue. Police say they were victims of homicide. Police continued to withhold information about the cause of their deaths pending autopsy results. Investigators also said they remain uncertain of the motive. Elzy has been identified in the comments section as Layia Lovely. Hunt was her boyfriend. Layia presented as female and was involved in sex work. Police have not confirmed this information or included it as a possible motive. I have changed the title of the post to reflect this new information.
Vanessa Freeman AKA Afton, Trudy, Petra Trudy Webb
Strangled 1/9/07 A HIGH class hooker who boasted a boy band hunk among her string of A-list clients has been found strangled in her bed.
The boyfriend of a high-class prostitute was being questioned by police after the Caprice lookalike was found dead in her London flat.
Detectives interviewed the partner of 30-year-old Trudy Webb after he attempted suicide. Ms Webb?s body was discovered by police in her flat where she appeared to have been strangled.
Clients of the hooker paid up to £2,000 for her services, and some are believed to be household names. The mum of one ? who was also a porn star ? was found in her flat in Wandsworth, south-west London on Tuesday morning.
Ms Webb shared the flat with her scaffolder lover Nick Wells. Hours earlier he had leapt from a dual carriageway bridge on to the A27 in Brighton, East Sussex. He escaped with a broken ankle.
Ms Webb, who advertised as a lookalike to model Caprice, had been a prostitute for eight years. The blonde set up her own e****t agency six years ago.
On her website she is described as ?a beautiful blonde glamour model and adult movie star?. Yesterday forensic teams combed the ground-floor flat she shared with her lover.
The couple?s landlady said the pair moved in two months ago and seemed ?very much in love?. A neighbour added: Ms Webb?s parents Harry and Julie were caring for her ten-year-old daughter Sinead, a pupil at a top boarding school.
Mrs Webb, at home in Mundford, Norfolk, said she knew her daughter was an e****t but did not know the full extent of her career.
Scotland Yard today said officers had found the body after being alerted to search the address by Sussex Police. Police confirmed a 28-year-old man has been arrested in connection with the death after he fell from a dualcarriageway bridge.
A police spokesman said: ?We are investigating a suspicious death in Wandsworth on Tuesday 9 January.? Police are now waiting of the results of a post-mortem examination carried out yesterday.
Trusy Webb claimed she serviced an impressive list of punters willing to pay £2,000 a night. The blonde?s clients included a superstar singer, a top Premiership football player and boy band member who has legions of young female fans.
Her services were very much in demand and, according to fellow prostitutes, wealthy clients would fly her to them at a moment?s notice.
These included Arab businessmen, rich City boys and top bankers which she all counted as regular customers. She claimed to have slept with more than 1,000 men and women.
Taylor Summers
Stabbed to Death March 2004 Found stabbed multiple times in suburban Philadelphia.(Conshohocken, PA) Taylor Summers was murdered by pornographer during a Bondage scene in March, 2004.Murdered: Found stabbed multiple times in suburban Philadelphia. She was on a photo shoot and missing for weeks before police found her body. The photogrqapher last to see her alive was charged with her murder. Her body was found with the equipment and the tarp from the photo studio wrapped around her. Murdered by Anthony Frederick in his basement studio, after he told her he did not have the money to pay for the nude photo session thay had agreed upon. She died from multiple stab wounds to her neck and upper body and was tossed into a ravine in a suburb 10 miles northwest of Philadelphia. He was sentenced to 24-51 years in prison
Nozomi Momoi
Stabbed to death 2002/10/12 Japanse AV star; involved in bizarre murder/suicide pact.
It was a shocking enough killing to attract national attention. But the Oct. 12 murder-suicide in Shiojiri, Nagano Prefecture achieved notoriety when it was learned that one of the victims was Nozomi Momoi, one of Japan's up-and-coming porno starlets, according to Asahi Geino (10/31).
The charred remains of a car were found on the banks of the Narai River that runs through Shiojiri late on the night of Oct. 12.
Inside the skeletal frame of the vehicle was a set of human remains so badly burned it took hours of testing before investigators could determine they belonged to a man. Other than announcing the man was a company employee who lived in Nagano Prefecture, police have released no other facts related to his identity.
Nozomi's body was found some 10 meters away from the car.
"She had been stabbed and left lying face-down on the ground," an investigation source tells Asahi Geino. "There is a possibility the deaths may have arisen from a suicide pact."
Nozomi seemed to have something Japan's myriad other porno starlets lacked and, at just 24, she was on her way up in the world before her tragic end.
"She made her debut about two years ago," a porno industry source tells Asahi Geino. "She was known for her baby face that topped off a huge set of boobs. She'd made over 100 movies since her debut. Recently, she'd gotten together with a group of other porno actresses to form a band. They'd only just released their first CD. Nozomi was also keen on working. Where most other girls in this business are glad not to have work, she was well known for going around asking for her next job."
Police say Nozomi was stabbed at least six times before she died.
"Forensic specialists have been able to work out that Nozomi was sitting in the passenger seat of the car when she was stabbed in the right armpit. She got out of the car only for her killer to track her down and stab her several more times to the abdomen. He then covered the actress with gasoline and set her on fire," the investigation source says.
Police have, according to Asahi Geino, basically written off the deaths as a bizarre suicide pact. However, chances are that murder charges may be laid posthumously on the man, a typical move for Japan's shame-oriented legal system that aims at ensuring criminals do not perish in a blaze of glory.
Unfortunately for Nozomi, there were apparently some warning signs that pointed to her gruesome fate.
"She went to junior high school in Nagano and had lots of friends living in the prefecture. She visited Nagano whenever she was on holiday. Just before she made this trip, her manager had warned her to look out for trouble...yet that's exactly what she met up with," a friend of the slain porn starlet tells Asahi Geino. "She had some guy she really liked. She told me she was going to get married and quit working in porn so she could become a stage actress."
Haley Paige
died Aug. 22, 2007 from possible murder and had methadone in her system.
Charli Waters aka Charlie Waters
Murdered 1989 Murdered by a john.
Charli Waters was a 1980's porn film actress who appeared in over 20 films until her murder in 1989.
Waters first hit hardcore screens in 1987 in a pair of steamy features, 'The Godmother 1' and 'First Time Lesbians.' Those two appearances got this naturally buxom beauty noticed by lots of porn producers, and her carnal career really started taking off in 1988.
Charli Waters churned out a good number of erotic videos during the next year, making a name for herself as a gal who couldn't say 'no.' Some of her hottest work can be found in 'Backdoor To Hollywood 5,' where she engages in some raunchy rear entry romping with Marc Wallice, and 'Every Man's Fancy,' in which Charli Waters shows Randy Paul a tawdry trick or two. Fans looking for Charli Waters in the clinch with her fellow femmes won't want to miss her salacious session with Viper in 'Parliament: Licking Lesbians 1.' But without a doubt, Charli Waters' best performance is in 1988's 'Her Every Wish.' Charli Waters sizzles her way through a pair of lusty threeways, from a lesbian scorcher with Sharon Mitchell and Amanda Tyler to a frantic romp with Sharon Mitchell and Jason Dean.
Waters had been working as a prostitute when not shooting films. In 1989 Charli Waters was hacked to death by a homicidal John.
http://xhamster.com/movies/235227/80_039_s_viper_is_the_godmother.html
Lolo Ferrari
Murder? 3/5/00 Update March 2002: Her husband has been charged and arrested for suspicion of murder in Lolo's death.
The original obituary:
GRASSE, France, 2000 March 5 (Reuters/Variety) - French porn star Lolo Ferrari died on Sunday of natural causes in her house on the French Riveria, police said. She was 30.
Ferrari was billed as ``the woman with the biggest breasts in the world'' and had a reputed 71-inch (177.5 centimeter) silicone-enhanced bust.
A bid to register her name as a fashion label was defeated two years ago by her namesake, the Italian car-maker.
Edelbuerto Gonzalez-Andujar aka Amanda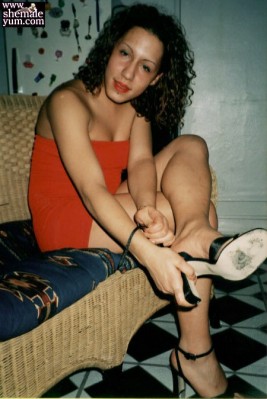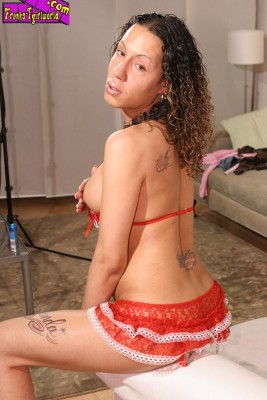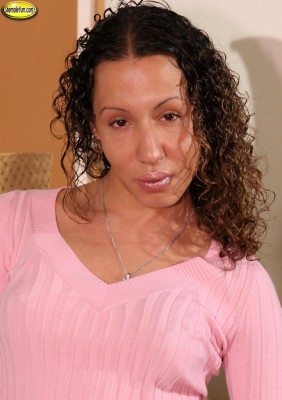 Murder:Amanda was 29 when she was murdered, in the last week of March 2010.
"A transgender woman was found dead in her ransacked Queens apartment, her naked body sprawled across the bed, police said.
Edelbuerto Gonzalez-Andujar, 29, who lived as a woman and went by the name Amanda, had not been heard from.
Her friends got her landlord to let them into her Glendale apartment
"We found her on her bed. She was naked," said Barbara Vega, 35, of Bushwick, Brooklyn. "Everything in the apartment was destroyed. All her Marilyn Monroe pictures were destroyed."
Police said the medical examiner will perform an autopsy to determine the cause of death. Vega, who believes Gonzalez-Andujar was slain, said she had tried in vain to reach her friend since spending time with her on Friday.
"She never had any problems with anybody. She was full of life," she said. "We need to know who did this to her."
Gonzalez-Andujar's friends wailed as her body, covered in a black plastic bag, was taken out of the 62nd St. building yesterday.
Stephanie Lopez, 19, said she was returning home from school when she saw one of the "hysterical" friends lunge for the gurney that carried Gonzalez-Andujar's body.
Joyce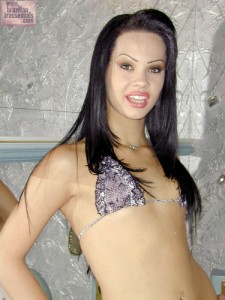 Murdered in Belo Horizonte Brazil.
An early, Brazilian-Transexuals model, was found murdered in Belo Horizonte, in Brazil. Joyce was a popular mixed Japanese and Brazilian 25 yr old when she first modeled with websites. She was shot to death in an unsolved murder.
She was 26.
Amanda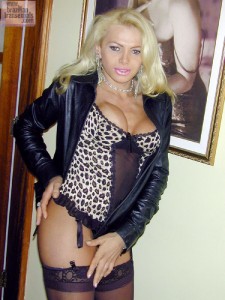 Murdered multiple gun wounds.
Brazilian model. Amanda had been one of the most popular streetwalker prostitutes in Sao Paolo but when her popularity waned because new girls were coming onto the streets, she became angry and bitter and was often described as "crazy'.
She took a knife to one other Brazilian Transsexual model in an un-provoked attack. Shaylenne Lima was at a hairdressers when Amanda ran in and attacked her, leaving facial scars that can still be seen on Shaylenne.
Amanda's body was found one night with 5 bullets in her head. It is suspected that her pimp or another mafia type individual killed her but nobody was charged.
Alexa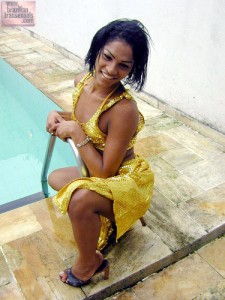 Murdered.Sao Paolo, Brazil
Brazilian transsexual murdered by her d**g dealer.Alexa was always too much to handle and had an obvious d**g problem.
She tried to get away from paying her d**g dealer, what she owed and was murdered for it.
She was in her mid-20's.
Sabrina Tales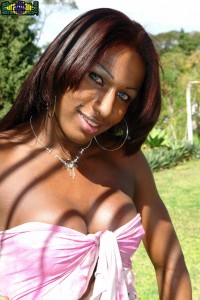 murdered Sao Paolo Brazil. Date and details aren't clear but transsexual model, Sabrina Tales was found murdered in Sao Paolo.
She was a streetwalker and the suspicion is that a customer killed her.
She was 21.
Rafaela Tiazinha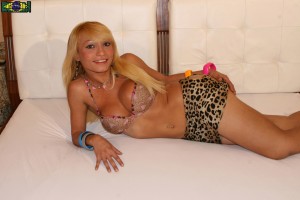 Murdered by probable customer in Brazil. Rafaela Tiazinha was well known for trying to rip off customers on the streets that she worked as a prostitute in Sao Paolo, Brazil.
In the early hours of the morning, her body was found. Probably murdered by a customer whom she had tried to dupe.
She was 23 years old.
Damien Michaels
Murder 10/27/09 Found stabbed in a Comfort Inn hotel room. He got hooked on the crystal meth and crack and that was the end of it.
Bryan Kocis
Murder; stabbed multiple times 1/24/2007 Owned Gay Studio, Cobra Video. Kocis was stabbed multiple times, then his house was burned down to cover up the murder.Two gay porn actors were charged with murdering rival porn executive Bryan Kocis in an alleged scheme to work with Every Poolboy's Dream actor Sean Lockhart (pictured), known in the adult entertainment industry as Brent Corrigan. Police believe Harlow Cuadra and Joseph Kerekes tricked Kocis into meeting with them on January 24, 2007, then slashed Kocis' throat, stabbed him 28 times and burned his body and home to conceal the crime. Cuadra and Kocis were extradited to Pennsylvania on July 17, 2007, and Kerekes pleaded guilty to the crime in December 2008. Harlow was tried in early 2009 and convicted in March. Both were sentenced to life in prison.
Brandon Wilde
Murdered 3/5/96
Christopher Lance
Stabbed during lovers' quarrel 4/24/94 AKA Robert Lance Slacke.
Date of birth: Nov 26, 1966 .Date of death: Apr 24, 1994 (age 27 years) .Also known as: Chris Lance,Robert Lance Slacke
Steve Cadro
Bludgeoned and stabbed to death 3/21/00 Hungarian gay porn director
Mark Nixon
Murdered in Mexico 3/3/1998 was HIV Positive
Derek Powers
Murdered 5/19/96
Riny Rey
Murder 04/12/1996 European actor Riny Rey was gunned down in Budapest on April 12, just days after completing work on Private Dancer and Sin, two productions for Private. Riny is known to European audiences for his extensive work in adult. American audiences may best remember Riny for his appearances in John Leslie projects. Surviving Riny are his wife and five c***dren. P.S.: Private Media Group is organizing a collection for the surviving f****y members.
Artie Mitchell
Shot by his b*****r Jim 1991/02/27 He was half of the legendary Mitchell b*****rs. (photo Jim on left and Artie on right = Mitchell b*****rs)
Billy London
Mutilated 10/29/90 Found dismembered in a trash bin on Santa Monica Blvd. He did gay video work such as: "Bulge: Mass Appeal", "Hard Choices", "Head of the Class", "Hot Wired", "Imperfect Strangers", and "Sex Drive 2020"
William Newton, who went by the stage name Billy London, was a gay porn actor who was an adult performer and director for about two years in the late 80?s. On October 28, 1990, his head and feet were found in a dumpster off of Santa Monica Blvd in West Hollywood, California. His gruesome murder was never solved. Wendi Berndt who is now the supervisor for the LAPD homicide unit announced in 2005 that they were re-opening the case. Berndt was the original detective on the case back in the early 90?s.
J. Brian
Unknown filmmaker from the '70's, according to LEGENDS website.
Toymaster
Killed during a violent crime