Satiny Miranda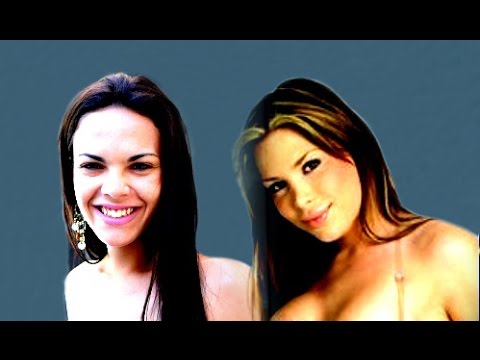 AIDS 10/11/2009 Brazilian transsexual star
Lisa de Leeuw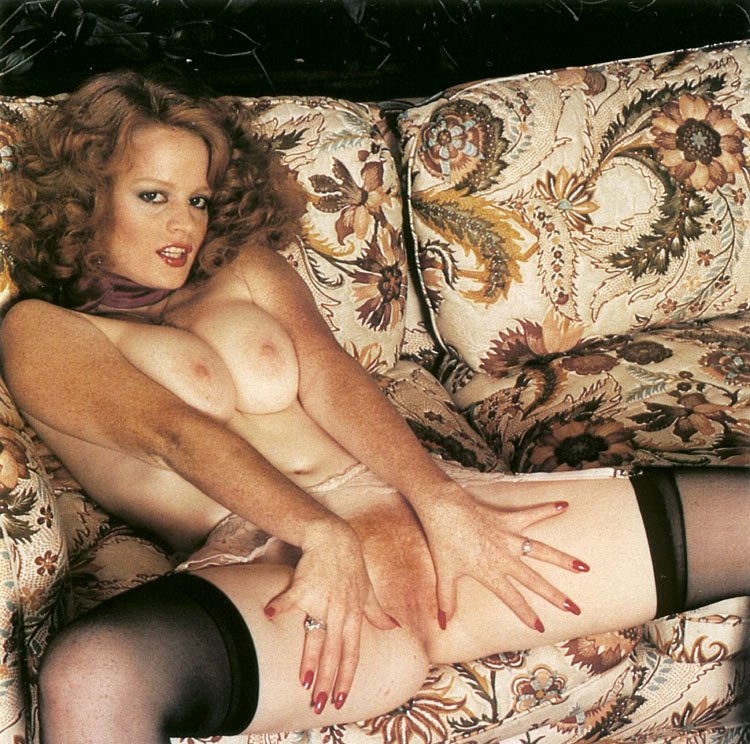 AIDS complications 11/11/93 Lisa de Leeuw died of AIDS complications in 1993. She was known as an IV d**g user and reportedly contracted the disease from contamination.Date of birth: July 03, 1958
Bio: Porn Star Lisa De Leeuw was one of the favorite starlets of both fans and critics during her ten year stint in the hardcore world. Lisa De Leeuw was one of the most prolific stars of her era, cranking out scores of red-hot sex performances between 1978 and 1987. Lisa De Leeuw was able to make the transition from the bigger-budget theatrical films of the 70's to the more quickly shot features of the early video boom. Her success in both mediums was due to her well-deserved reputation as one of the most sex-crazed starlets of her day. Lisa De Leeuw was a thick-set, naturally buxom redhead with a flair for acting and a feverish sexual intensity that simmered just below the surface. Lisa De Leeuw looked the part of the fierce sexual conqueror she was, and her full mouth and knowing eyes all contributed to the effect. Lisa De Leeuw had a strong, brassy personality, often coming across as porn's answer to Mae West.
Hailing originally from Moline, Illinois, Lisa De Leeuw started her hardcore career in the late 70's with a number of 'Swedish Erotica' shorts, which thrust her into the bright porn spotlight. Lisa De Leeuw was selective in the roles she took, usually appearing in only high-quality productions. One of the first batch of Vivid Video contract players, Lisa De Leeuw also was signed exclusively to Caballero for a time in the 80's. By 1987, she had done it all in the hardcore world, so she left films behind to concentrate on dancing gigs and her always-popular personal appearance schedule.
Lisa Melendez
AIDS 9/1999. AKA: Denese Ford, Louisa Marie Melendez, Racquel, Denise Ford, Raquel
Date of Death: Wednesday, September 01, 1999
Years Active: 1985-1994
Ethnicity: Latin Hair Color: Brown
http://xhamster.com/movies/267719/ona_zee_melissa_melendez_amp_tiffany_storm-_seduction_by_fire.html
Rebecca Steele
AIDS (17 January 1962 - 19 January 2004)
Karen Dior AKA Karin Dior, Rick Van, Geoffrey Karen Dior, Ricky Vance, Geoffrey Gann, Rick Varr
AIDS complications (cirrhosis of the liver) 08/25/2004 (Real name Geoffrey Gann, changed real name to Geoffrey Karen Dior). Performer and director.
Life and career
Born Geoffrey Gann in Missouri, Dior moved to Los Angeles at the age of 21 and began working in a beauty salon and performing in drag shows in West Hollywood bars. In 1989, he began appearing in bisexual and transsexual adult films.
He performed in approximately 120 adult films, most of them under the Dior name. He also performed under the names Geoff Dior, Rick Van, Geoffrey Karen Dior, Geoffrey Gann, and Geoff Gann.
In the 1990s, Dior transitioned into mainstream film and television roles. His first mainstream role was as Loni Anderson's stalker in the 1992 TV movie The Price She Paid. Other mainstream work included guest appearances in on the television series Xena: Warrior Princess, Head Over Heels, and Veronica's Closet.
Later years and death
Dior contracted AIDS in 1995 and later worked as an AIDS activist. After leaving the adult film industry, Dior worked as writer and released his autobiography, sl**ping Under the Stars, in 2001. That same year, he released an album (under the name Geoffrey Karen Dior) S E X, and was a member of two bands, the Johnny Depp Clones and Goddess. He also earned a Ph.D. in philosophy in religion and became an ordained minister.
On August 25, 2004, Dior died of hepatitis.
Leilani AKA Lei Lani, Lailani, Cassandra del Rio
accident related to psychological turmoil.She-male star verified AIDS death.Born 7-1-64, Lei Lani died 2-4-93 of "an accident related to psychological turmoil.". Afraid of open spaces, Lani liked to hide in small corners. She died when she crawled into a tiny hole in the wall, got stuck and suffocated.
Morelle DeKeigh AKA Morelle Dekeith
AIDS 1994 pre-op transsexual
Sheila Sanches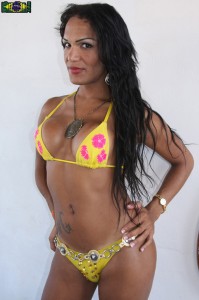 Rio de Janeiro transsexual.Sheila Sanches/Sanchez died of a natural death (suspected HIV related). Summer 2008
Surama Valencia AKA Surama Valença, Surama Valenca
AIDS 2006 Grooby.com: Surama Valença a well know Brazilian transsexual model, died of complications due to AIDS in 2006.
John Holmes
Cardiac arrest, encephalitis and AIDS 3/13/88 John Holmes can be best described as a redneck with a 14 and a half inch pecker. He looked like a broom stick with a salami strapped to it. All in all he fucked, help rob a d**g czar, got people killed, took some bad meat in the can(Jail) and died of AIDS. John Curtis Holmes (August 8, 1944 - March 13, 1988) also known as John C. Holmes or Johnny Wadd (a name taken from the lead character in a series of adult films that he starred in), was the most famous male adult film star of all time. Holmes appearing in more than 2,750 porn films, adult video trailers, stag films, and porno feature movies during the 1970s and early 1980s. John Holmes was best known for his exceptionally large 13 inch penis, which was heavily promoted as being the biggest cock in the porn industry. His dick became so famous that it was later cast as a sex toy for women around the world to play with in their homes.
John Holmes was originally named John Curtis Estes from Ashville, Ohio, but he knew very little of his father Curtis Estes, a railroad worker, who walked out on the f****y when John was young. John's mother Mary, a devout Southern Baptist, married Harold Edward Holmes a few years later and changed her c***dren's last name to Holmes. Harold Holmes became John Holmes new stepfather and allegedly was a chronic alcoholic who would come home inebriated, stumble about the house, and according to some reports once vomited on Holmes. Mary Holmes later divorced Harold and moved with John and his siblings to Columbus, Ohio, where they reportedly lived on welfare for a few years.
John Holmes mother Mary was apparently quite a sexy MILF! While in Columbus, Mary met and married her third husband, Harold Bowman. They moved from Columbus and settled in nearby Pataskala, Ohio. By the time John Holmes was eighteen, Bowman allegedly became physical with him, but the strapping teenager fought back and decked Bowman, once even sending him down a staircase.
After asking for permission from Mary, John Holmes enlisted in the United States Army and spent three years in Germany as part of the Army Signal Corps. Eventually Holmes was discharged and he moved to Los Angeles where he worked in a variety of jobs including: selling goods door to door and working in a Coffee Nips factory. While working as an ambulance driver John Holmes met a hot nurse named Sharon Gebenini in December 1964 and they were married in August of 1965. Allegedly, once Sharon got used to riding John's huge cock she was insatiably in love with him.
For the next two years, Holmes and his wife, Sharon, lived quiet, uneventful lives. Holmes worked as a forklift driver in a meat packing warehouse in Cudahy, California. However, the rigors of driving the forklift in and out of a large freezer and repeated exposure to inhaling sub-freezing air after being outside in the desert's hot air caused severe health problems for Holmes eventually leading to a pneumothorax (lung collapse) of his right lung on three occasions within a period of nine months.
While recovering from his illness, Holmes frequented a men's card-playing club in Gardena, where he met a photographer standing next to him at a restroom urinal. The photographer noticed the extraordinary 13 inch penis and thick cock shaft size that Holmes was packing in his blue-jeans and encouraged him to become a porn movie actor and do work in xxx sex films. During the late 1960s, Holmes started by doing some magazine work and occasionally was filmed in 8 mm porn loops for reel to reel projectors. He kept his early porn fucking secret from his wife. This was easy to do in the pre-internet porn days because porn movie production and adult film distribution were much quieter and more clandestine processes. In the 60s and 70s there was no mass production of adult films on video cassettes or DVDs and there was zero digital distribution via porn websites on the Internet. Also, the ad copy for his first few dozen 8mm porn loops rarely named John Holmes and those that did usually gave him a fake name that was nowhere near his real name.
In fact, one early "Swedish Erotica" brochure from 1973 has five Holmes loops listed, each as a different name referring to Holmes even though it is obvious from the size and shape of his big cock, that "Fred", "Dave", "Rudy", "Big Dick" and "Stan" are all being portrayed by John Holmes! In the early years of his porn career, Holmes was referred to as "The Sultan of Smut." Porn classics including Deep Throat (1972), The Devil in Miss Jones (1973) and Behind the Green Door (1972) allowed porn to emerge from the shadows and become much more of a mainstream form of entertainment. While porn popularity was becoming quite chic, its legality and acceptance in some parts of the world was still hotly contested at that time.
John Holmes was arrested during this time for pimping and pandering, but he allegedly avoided prison time by becoming an informant for the LAPD. In 1973, Holmes' career began to rise once again with a new porn series using the premise of Holmes as a private investigator named Johnny Wadd. By 1978, Holmes was believed to be earning as much as $3,000 per day as a porn actor. That's much more than any pornstar of that era including notable female stars like Seka and Mindy Brandt.
Holmes starred at a time when personality and a huge cock could compensate for any lack of other aesthetic characteristics. Back in the golden age of porn, a certain amount of acting ability demanded of porn stars because most of the movies were scripted story-based adult feature films. While John Holmes' voice was arguably somewhat higher in pitch than one would expect for a "hard-boiled private dick" with a gigantic cock and large set of balls, most adult film critics and fans agreed that Holmes did demonstrate enough acting ability to keep the character of "Johnny Wadd" from becoming a merely banal one-dimensional parody.
Unfortunately John Holmes also allegedly developed a serious cocaine problem, so much so that it was beginning to affect his ability to maintain an erection. The last years of John Holmes were somehow more cloaked in mystery than the early years. He performed in at least one gay feature film, was addicted to a series of narcotics, become involved in some way with the scandalous Wounderland murders case in 1981 and eventually passed away on March 13, 1988 from complications associated with his contraction of HIV.
Rafaella[Shemale)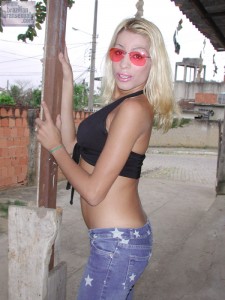 Died of AIDS complications. Date unknown.
Not many details are known about Rafaella's death. She was known to have AIDS and had been in and out of the hospital and is believed to have gone back to her f****y to die.
She was in her mid-20's. A popular website model from Rio.
Cristiane Lernon
AIDS (197? - 2003)
Lon Flexx
AIDS 9/15/95
Tom Howard
AIDS 2/27/07 JC Adams: COLT Man Tom Howard, who died February 27 from AIDS. His partner David was at his side and notified COLT of the news.
Joe Romero
Complications from HIV 10/30/07 JC Adams: He died October 30 in Manchester, New Hampshire. Mr. Romero's partner, who notified the industry of his passing, said he passed of "HIV complications; his body just couldn't handle everything."
JOE ROMERO Died Oct. 30, 2007
Gay adult actor/director Joe Romero died of undisclosed causes. His age was not given. Joe Romero starred in over 600 adult films. He was also a musician and released two CDs. Romero spent his last year working in a hospital in New England helping AIDS patients
Kristian Brooks
AIDS September 2006 From JC Adams: "He passed from AIDS at a hospice in Colorado, according to a f****y friend. He was 35 years old.
Brandy Dalton
AIDS 8/4/06 From JC Adams: Mr. Dalton in the 1980s began performing with his boyfriend Robert Woods, eventually forming the techno/electronica band Drance; Mr. Woods passed from AIDS in 1995. Together and separately, Mr. Dalton and Drance won numerous awards scoring many of gay adult's classic films, notably the acclaimed FALLEN ANGEL series for Titan Media, as well as many titles for MSR Videos, including the PROWL series.
Johnny Rey
Testicular Cancer and "advanced AIDS" 1/18/06
Terry Mahaffey
AIDS 10/30/05 JC Adams: president of gay powerhouse Falcon Studios: Died 10/30/05, AIDS.
TERRY MAHAFFEY Died Oct. 30, 2005
co-owner of the gay adult entertainment company Falcon Studios died of cancer at age 51. Mr. Mahaffey worked in the adult industry for nearly 30 years. He joined Falcon Studios in the late 1990s, purchasing it last year. The company has produced and distributed many films in the genre.
Troy Steele
AIDS 09/26/2005 Gay performer/AIDS activist
Mason Flynt
AIDS 1/4/2002
Brett Ford
AIDS/HIV-related complications 12/25/2001
Ron Pearson
AIDS 12/10/01
Chuck Holmes AIDS/HIV-related complications 9/9/2000 Founded Falcon Studios
Sparky O'Toole
AIDS 8/1999 aka Donald Keith Paton, shared the wrong needle. Date of birth: Jun 8, 1967 .Date of death: Aug 1999 (age 32 years)
Scott O'Hara
AIDS, lymphoma 2/18/98 A friend of Scott's has set up a web site in his memory: Pammie's Celebration Of Scott's Life
Kurt Houston
Liver failure 8/23/97 Hepatitis related
Bob Shane
AIDS 7/1/97
Chet Thomas
AIDS 3/23/97 Film Director
Richard Locke
AIDS 9/25/96 aka Richard Holt Locke
Steve Kennedy
AIDS 1995-97 aka Luke Bender, Scott Plaisance; Exact date of death unknown
Eric Stone
AIDS 12/24/96 aka Roger John Zellner
Brad Braverman
AIDS 1/10/96 Films directed: Rawshock
Ben Barker
AIDS 9/28/95
Pierce Daniels
AIDS 7/8/95
Jon King
AIDS 3/8/95 a/k/a/ Jon Gaines
Chris Burns
AIDS 2/26/95 aka Danny Joe Burns
Jason Steele
AIDS 2/25/95
Kip Tyler
AIDS 1995 Kip Tyler, passed away from AIDS in 1995. His real name was Jack Hawkins and ran in Radical Faerie circles as Billie Jack. His videos included Heat, Rings, Manscape I and II, Boys Will Be Boys, and 976. Kip/Jack was active in the gay community, volunteering with the Pasadena City College GLSU and Christopher Street West as well as other organizations.
Melchor Diaz
AIDS 1995 "Starred in a number of films including Dynastud.
Joe Simmons
AIDS complications 10/2/95
Glenn Steers
AIDS 9/17/94 aka Rick Sommers
Ed Dinakos
AIDS 7/6/94 Colt model, star of Muscle Ranch; aka Michael Harris Glassman
Jeff Lawrence
AIDS 7/31/94
Brad Peters
AIDS 5/31/94 aka Jeffrey Garrison Woodward
Jeremy Scott
AIDS 5/28/94 aka Troy Andrew Myers
Craig Markle
AIDS 1994
Scott Taylor
AIDS 12/22/94 aka Scott Taylor Hampton
Zeff Ryan
AIDS 1/94 AKA Jeff Ryan
Clint Lockner
AIDS 6/17/93
Luc Colton
AIDS 5/18/93
Paul Pellettieri
AIDS 10/93
Tyler Regan
Valley fever 10/93
Scott Bond
AIDS complications 10/29/93
Keith Ardent aka Coleman Jones
AIDS 9/9/92
Jake Corbin
AIDS 9/27/92 aka John M Aveno
Al Parker
AIDS 8/17/92 aka Robert Okun Drew
Glenn Dime
AIDS 8/12/92
Roy Garret
AIDS 4/3/92
Tim Kramer
AIDS 4/15/92 aka Douglas Murrell Cooper
Lucky Luc
AIDS 3/2/92
Chris Williams
AIDS 9/11/91 aka Todd Dunning Bart
Darryl Weld
AIDS 7/24/91
Lee Ryder
AIDS 7/10/91
Lance
AIDS 5/26/91 aka David Alan Reis.
Lance Craner was one of the more popular gay porn stars during the 1980s. He was born David Alan Reis in Santa Barbara County, California (some sources say Oklahoma), on November 25, 1962. He was most well-known for his pairings with Leo Ford in Leo & Lance and Blonds Do It Best, both directed by William Higgins. The two also often worked together as male prostitutes. Scant information exists about Lance's life off the screen, and most of that is far from pleasant. He is said to have grown up in foster homes, was a student at Capuchino High School, San Bruno, Ca, had numerous brushes with the law, and been an IV-d**g user. It may have been through his d**g use, unprotected sex, or a combination thereof, that he contracted AIDS. David lived on and off in San Francisco at Fox Plaza apartments and a Turk Street apartment near Davisadero Street. David could be seen cruising the Mission District for his love of Latin boys. David Alan Reis died from complications of AIDS in San Jose
Date of birth: Nov 25, 1962 .Date of death: May 26, 1991 (age 28 years) .Also known as: David Alan Reis.
Christopher Rage
AIDS 4/24/91 aka Frederick Mongue
Frank Vickers
AIDS 2/24/91 AKA Roger Koch
Bill Harrison
AIDS 10/18/91
Date of birth: 1947 .Date of death: 1991 (age 44 years) .Place of birth: Coronado, California, United States of America .Also known as: Ronnie Shark
Chuck Vincent
AIDS 09/23/91 Popular film director
Keith Anthoni
AIDS 07/22/1991 Died on July 22 1991 in Marshfiled, Wisconsin from AIDS complications
Nick Elliot
AIDS 9/2/90 renowned cinematographer
Steve Craig
AIDS 9/13/90 aka George Joseph Dufour
Steve Kreig
AIDS 9/13/90 aka Steve Craig, George Dufour
Tony Bravo
AIDS 7/25/90 aka Michael Pietri
Bill Henson
AIDS 1990
Chris Ladd
AIDS 11/14/90 aka Darwin Lee Moehle
Johnny Dawes
AIDS 7/25/89 aka Brian Lee
Luke
AIDS 6/20/89 aka Phillip Wagner
Marc Stevens
AIDS 1989 Per Patrick Riley: "[d**g theory snipped], two other sources who say the cause was AIDS
Eric Stryker
AIDS 2/19/88 Colt model Noel Kemp ("Not Just Friends", "Easy Entry", "Good Hot Stuff", "Wrestling Meat 2", "Bore 'N Stroke") died of KS in the early 80's. Just prior to his death he marched in the Christopher Street West parade in West Hollywood wearing shorts & a tank top. It was one of the first times a person with KS marched publicly in LA showing the symptoms of his disease. aka AKA Michael John Saunders, but originally Michael Skrzypcak
Jim Moore
AIDS 11-28-88 a/k/a Ken Joseph Savoie
Kyle Hazzard
AIDS 1/16/88 aka Edward Izzo
Casey Donovan
AIDS 8/10/87 aka John Calvin Culver
Beau Matthews
AIDS 7/20/86 aka Matthew Polchert Congelosi
J.W. King
AIDS 12/5/86 aka James Waldrop
Mike Davis
AIDS 1/19/86 Former Colt model and porn star Mike Davis's real name was Winn Strickland and he died of AIDS in "the early months of 1986.
Joey Yale
AIDS 1984-85 Joseph Yamoska (25 December 1949 – 18 April 1986) was an American homosexual pornographic actor who worked under the stage name Joey Yale. Joey started his career in the original "Disney on Parade" traveling show. When he met gay porn director Fred Halsted outside a bar in West Hollywood, Fred convinced him to star in his first pornographic film, L.A. Plays Itself. Joey filmed most of the work, but got cold feet and backed out prior to the finish of the film. Several years later, however, that relationship was rekindled, and Joey and Fred became business and personal partners. They lived together for many years in a West Hollywood apartment. Their partnership included their gay porn company "Cosco". Joey's career was greatly bolstered by several performances with veteran actor Brett Mahoney of New York. Their relationship offscreen, however, was violent. After the infamous scene where Joey brutalizes Brett in several ways, they never talked again. David "The Dick" Clements also helped
Date of birth: Dec 25, 1949 .Date of death: Apr 18, 1986 (age 36 years) .Also known as: Joseph Yamoska.
Wade Nichols
AIDS, not suicide as once thought 01/28/85 "Straight-for-Pay" pornstar; Was on "Edge of Night" a popular soap; had a disco recording career as "Dennis Parker"
Jeremy Brent
AIDS 1980s AKA Erron
Marco Vassi AIDS Unknown Gloria Leonard wrote "essentially a writer-journalist, Marco Vassi did the occasional porn film and was one of the most interesting, colorful characters I ever knew, in or out of the adult industry"
Gordon Grant
AIDS Early 90s
David Rockmore
AIDS Early 1990s
Arthur Bressan, Jr.
AIDS Unknown
Nick Rogers
AIDS Unknown
Ken Diamond
AIDS Unknown
Lee Richards
AIDS Unknown
Jesse Koehler
AIDS Unknown
Jaap Penrat
AIDS Unknown
Jim Ed Thompson
AIDS Unknown
Dave Connors
AIDS Unknown
Val Martin
AIDS Unknown
Thom Katt
AIDS Unknown The original Thom Katt, who appeared in such films as CULT OF MANHOOD and SHOW IT HARD; there's another Thom Katt -- this ain't him.
Steve Loignon
AIDS Unknown
Steve Taylor
AIDS Unknown
ALWAYS PRACTICE SAFE SEX..!!!!!!!!!!!