Echo Valley
aka Cynthia Jean Gillig-Stone, née Cynthia Jean Dubay, a native of Saginaw, Michigan.(May 29, 1954 - May 21, 2011)
Porn star Echo Valley died in San Antonio because, her boobs were too big. Valley was most famous for starring in Big Busted Goddesses of Las Vegas, Tittanic, Busty Broads in Uniform, and Harold & Kumar Escape from Guantanamo Bay. An adult entertainer living in San Antonio died in a car crash( May 21, 2011). Friends say the body that made her money may be to blame for her death. That crash happened in Real County along US-83 near Leakey. 56-year-old Cynthia Gillig-Stone [aka "Echo Valley"] was spending the weekend in Utopia with her horse "Fire".
Saturday night she was turning into a bar when her small Pontiac was rear-ended by a pickup. Cynthia was ejected from her car and died at the scene. A state trooper says she wasn't wearing her seatbelt.
Her roommate John Lopez says Cynthia had problems with seatbelts because of her very large breasts -- size 65NN. He claims, as an adult entertainer, she had the third-largest breasts in the U.S. And that made driving a challenge.
It's a little ironic that a porn star died after being "rear-ended". This chick probably pulled more trains than Thomas the Tank Engine. Of course you can't really blame her, R.I.P., for not wearing a seatbelt -- she already had two built-in airbags. The bottom line is that safety just wasn't a big concern for Ms. Valley -- which might explain why her co-stars never wore a condom.
Anny Castro
Car accident 8/09 According to Jazz Duro, Anny perished in a car accident.
Erica Boyer aka Carol Christy
Traffic Accident 12/31/09 Erica Boyer was reportedly struck by a car driven by an off-duty policement near her home in Panama Beach, Florida. She was 53.
Erica Boyer was a sheltered girl from small-town Alabama; she was raised in a strict household and taught that sex was never discussed and only shared by married couples. Internet rumors suggest that her father was actually a former Attorney General of Alabama but we have been unable to confirm those rumors.
Not surprisingly she was most comfortable discovering her sexuality amongst other girls. After college and a brief career in nursing she headed for the West Coast.
Erica moved to San Francisco in the late 70s and began dancing at the world famous Mitchell b*****r's O'Farrell Theater. Marilyn Chambers personally recruited Erica for her next film after seeing her stage show. Erica made her hardcore debut in Beyond de Sade though the film was taken off the shelves shortly after its release.
It wasn't long before she was sought after by many directors and producers. She was even given the name "Super Vixen," and was featured at the theater until she started her 18 year career in adult films as Erica Boyer, The Ultimate Goddess of Erotica. It is rumored Nina Hartley actually gave her the Goddess of Erotica title.
Erica quickly dove in to the industry with an exuberance and gusto few before or since have displayed, making 210 films over the next decade. Many speculated that she was a great faker when it came to guys, but the reality was, she was starting to become more and more turned on by men & women alike. She declared herself a true bi-sexual.
Erica Boyer was also one of the very first "Anal Queens" of the biz. She loved having anal sex in front of the camera, and it showed. Her genuine affection for girl-on-girl work supposedly helped make popular all-girl anal sex with dildos.
Between 1989 and 1991 Erica was married to fellow adult star Austin Moore. Throughout her marriage she remained openly bisexual in her private life, and was involved in relationships with several women.
In the mid 90s Erica began to focus more time on her dancing career and the feature circuits. She was inducted by adult film critics into the XRCO and AVN Hall of Fame, recognizing her outstanding accomplishments in the porn industry. Erica has semi-retired from the adult industry and recently lived in Texas working in the physical therapy business. It is rumored that she also occasionally still goes out on tour and delights fans with her dancing talents.
Sadly, according to news reports, Erica Boyer was killed on New Year's Eve in a traffic accident near her home in Panama City Beach, Florida, where she had been living since her retirement from the adult industry in 1994. She was 53 years old.
The Panama City News-Herald reported that Amanda Jensen (Boyer's real name), was traveling south on Front Beach Road (U.S. Highway 98) near Second Street, and while attempting to cross Front Beach Road she was struck by a 2001 four-door Hyundai being driven by an off-duty officer in the Florida Highway Patrol. She was killed instantly. The accident occurred at 8:20 p.m. on New Year's Eve.
Anna Alexandre
Car wreck 2/22/2007 Born Jeffery Bryan Schley, he was a standout in the Jacksonville area gay. Lesbian and transgedered community as the woman he became, Anna Alexandre.Blonde bombshell Anna Alexandre aka Madison was on the way to becoming one of the biggest shemale stars ever before her tragic death in a car accident at age 27. Born on November 16, 1979 in Jacksonville, Florida, Anna entered the world of drag at a local nightclub in the late 1990s, before beginning her transition to Tgirl babe after a move to Las Vegas.
Sheridan aka Sarah Twain
Car Accident 12/20/2006 December 20, right after party shoot, only twenty years old model Sheridan died tragically in a car accident on D1 Czech national freeway on the way home.
http://xhamster.com/movies/298118/sarah_twain_getting_fucked_hard_in_a_sauna.html
http://xhamster.com/movies/173132/sarah_twain_anal_gapes.html
http://xhamster.com/movies/305485/sarah_twain_039_s_perfect_dp...f70.html
http://xhamster.com/movies/113897/sarah_twain_m27.html
http://xhamster.com/movies/365712/stacey_silver_and_sarah_twain_fucked_like_dogs.html
Anna Malle
Car accident 1/25/06 According to Luke Ford: "Anna's husband Hank is fine. He wasn't in the accident, which was not alcohol related and Anna was not driving." Anna Malle (September 9, 1967 – January 25, 2006) was an American pornographic actress. She was born Anna Hotop in Havana, Illinois and raised in Fort Madison, Iowa.
Career
According to IAFD, one of her first appearances was in "Dirty Debutantes", Vol. 37, with Ed Powers. In that video, she says she came up with the name Anna Malle on her own to describe her sexual style. She was very well received by fans and critics, mainly for the energy and enthusiasm that she put into every performance.
She also appeared in some Max Hardcore productions. According to IAFD, she performed in over 351 films, frequently with her husband, Hank Armstrong, as co-star. Of those films, she has a directorial credit in five of them in addition to performing in them. While Anna performed a variety of scenes, her most popular scenes involved lesbianism and anal sex.
One of her most notable scene was in Snoop Dogg's Doggystyle, where she performed rough scene with Tony Eveready.
She was also a frequent performer in many films starring Nina Hartley during the mid to late 90s. In an open letter that appeared on Anna's web site shortly after her death, Nina reflected on her deceased friend and referred to Anna as her "perfect partner:" a reference to the many scenes they'd performed together, both with each other and with other performers.
She also performed in more mainstream circles, including appearances on HBO Real Sex 18 in 1997 and the Playboy Channel. Malle retired from filmmaking in 2005.
She had described herself as bisexual.
She was killed in a car accident near Las Vegas, Nevada, on January 25, 2006. She was not wearing a seat belt
Julie Robbins
Car Crash 9/22/2005 Julie was involved in a car accident in her hometown on 9/22 around 2:15p.m ET.Julie was alone so her daughter, thankfully, was not in her vehicle.Julie]'s car burst into flames as her vehicle hit a telephone pole. It is my belief that she may have fallen asl**p. Many, many witnesses to the accident tried in vain to get her out of the vehicle but the heat was too intense.Julie,was burned over 95% of her body. She was alive when they were finally able to get her out of the car and airlifted her to Baptist Hospital in Winston-Salem, NC.Julie passed on 9/22 @ 11p.m. with her f****y surrounding her.
Livia Choice
06.09.2005 on her way to BoundCon
Britney Madison
Car Crash 4/30/2005 at age 21. Madison (Real Name: Stacey Pfeiffer) was killed along with her boyfriend in a car crash in Las Vegas.
Jasmine Grey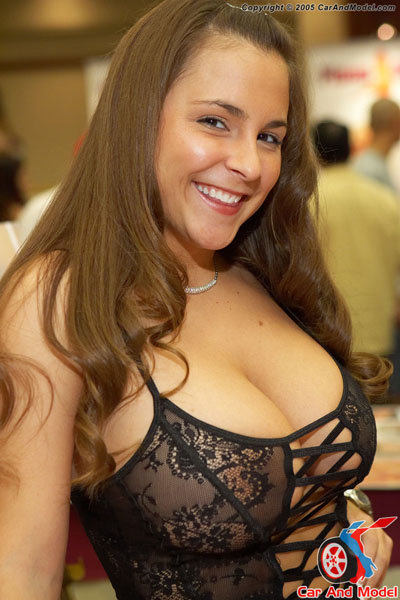 Car Crash 12/10/2005. Age 21. According to the Akron Beacon-Journal, at about 2 AM on Saturday the 10th, Jasmine Grey was driving a car which went off the side of the road, slid through a snow-filled ditch and struck a tree.
Linda Lovelace
Car accident 04/22/2002 Linda was taken to Denver Health Medical Center with massive trauma and internal injuries after the April 3 automobile accident. She was taken off life support. The adult film industry considered her a traitor. Anti-porn crusaders used her as their poster c***d. Over the years, millions of guys have jerked off to her likeness. Linda Lovelace was born Linda Susan Boreman. She grew up in Yonkers, NY. She went to Catholic school. Her dad was an NYPD cop. Then one day, 21-year-old Linda is subathing by a Ft. Lauderdale swimming pool when she's approached by some guy. Long story short, the guy becomes her husband, gets her hooked on d**gs, and pimps her out to do a bunch of stag films. Eventually Linda winds up in the most famous porno of all time. The story of Linda Lovelace revolves around 62 minutes of film called Deep Throat. The producers shelled out $22,500, all of it Mob money. They shot a few days in New York, and another six days in Miami. The film had been conceived and written for Linda. The director had been impressed by her ability to swallow a cock so deep that she only stopped when she bumped into the balls. Its working title was "The Doctor Makes a Housecall." Linda passed away on Monday, April 22, 2002 from injuries she suffered in a
car crash. She was 53.
Terri Diver aka Terry Diver Terri Rose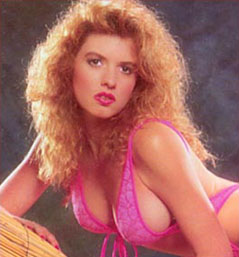 died from prescription d**g overdose in 2001.Teri Diver was one of the most prolific pornstars of the 1990s, appearing in over 200 movies. She was popular throughout her hardcore career, and one of the most recognizable women in porn through sheer hard work and persistence. Well known for her curvaceous body, she later had cosmetic surgery to increase the size of her breasts.
Although she always preferred not to discuss details of her early life, it is known that Diver became an `emancipated youth` at the age of 13. She graduated from high school ahead of her class and entered college at a young age. There, she claimed to have majored in "behavior modification." Teri was a vegetarian.
After turning 18, Diver paid her way through school by stripping on the side. Upon graduation, Teri Diver married Tom Elliott, who she met while he was playing drums in a bar band.
Diver worked as a school teacher, and supplemented this income by holding down a part-time job at weight-loss clinic Nutri-System. Eventually Diver and Elliot moved to California, where they faced a variety of financial problems. Somehow, the school teacher and musician found their way onto the set of Taboo IV, where they met director Henri Pachard, who convinced Diver to try her hand at porn.
Diver broke into the business in 1991, heating up a series of scorching sex scenes. Among her early flicks are Bikini City, in which she has sex with Elliott. In one steamy scene with Elliot she deep throats him, then joins Peter North and Brandy Alexandre for a threesome. One of Diver`s most memorable scenes can be found in the second Seymore Butts feature, Seymore Butts Rides Again, where she takes part in a threeway with Melanie Moore and Ted Wilson in the opening of the movie.
Diver and Elliott soon moved into directing and producing their own flicks, with the help of AVN publisher Paul Fishbein. They worked well as a team, with Diver writing, directing and performing, while Elliot produced, wrote and did all the music. Together, they made a string of features, forty of which were directed by Diver.
Diver was a migraine headache sufferer for years, which led to her death on January 2, 2001. She apparently took an overdose of her migraine medication, which caused her to go into cardiac arrest. Diver left behind a plethora of adult films behind as her legacy, but she was always most proud of the work she did behind the camera.
She was survived by her spouse, porn actor Ren Savant, and one c***d.
http://xhamster.com/movies/344019/terri_diver_classic_redhead_in_bikini_city.html
Veronica Blue(Bella) aka Veronica Daniels
Car accident 6/22/2000 She was a bondage perfomrer.
Laurien Wilde aka Tina Ross
Car crash 1984.A Bobby Hollander discovery only did a few films.
http://xhamster.com/movies/230064/tomboy_f70.html
http://xhamster.com/movies/294999/classic_bubble_gum_1982.html
Kim Kitaine
Drowned 4/1/99 aka Kim Bailey. Kim Kitaine was a blonde beauty whose delicious backside and enhanced breasts gave her just the right look to get plenty of work in hardcore. She started her debut in 1991 performing in just a handful of flicks. She then left the business. She returned in 1994 popping up in a few films and left again. She then came back with newly enhanced boobs with the determination to make it to the top of the industry. Her story came to a tagic end in April 1999, suffering from a seizure condition for quite some time, while taking a shower she collapsed and the drain clogged causing her to drown.
Kim Kitaine grew up in Pennsylvania. She lived in a strict household as a c***d, with a state trooper as a father. Kim Kitaine obviously chafed under such strictures, and she was dabbling in stripping soon after her eighteenth birthday. She moved to the big city, and by 1991 was dancing for dollars at New York's Show World club. It was while working at Show World that Kim Kitaine met porn starlet Lauren Brice. Lauren convinced her to come out west and try her hand at hardcore. From the moment Kim Kitaine's 34-25-32 figure strutted into L.A., Kim Kitaine was definitely in demand. She took her porno last name from B-movie staple Tawny Kitaine, and made her debut in 1991. Her first on-screen trysting can be found in 1991's 'Dial 666 For Lust,' where she takes on Ron Jeremy in a scorcher. After just a handful of flicks, Kim Kitaine then left the business for a couple years to concentrate on her personal life. She popped up in a few flicks in 1994, then took another year-long hiatus. Kim Kitaine returned to the fold in 1996 with a newly enhanced set of boobs and a determination to make it to the top of the industry. Over the next three years, Kim Kitaine set the industry on its ear with one blisteringly energetic romp after another.
Krysti Lynn
auto accident 12/7/95 Kristi Lynn drove 100 mph and died in car accident 1995. John Stagliano says about her, "She died as she lived, at 100 f*ing miles an hour."
Birth: Jan. 10, 1971 San Diego San Diego County California, USA
Death: Dec. 3, 1995 Calabasas Los Angeles County California, USA
Born
Shawna Krysti Yager
, she was an A student in high school, and played the violin in the school orchestra. After graduation, she began working an outcall bachelor service and dance company, before entering the adult film business in 1993 with her first film. Between 1993 and her death in 1995, she made some 50 adult films. A natural redhead, she often dyed her hair blonde or dark brown for her roles. Just prior to her death, she was working on a singing career, writing her own songs, and had cut a record. She lived in Malibu with adult film producer and director, John Stagliano, but their relationship broke up just prior to her death, and she became depressed and began to drink and cavort heavily as a result. On the evening of December 4, 1995, she and a friend,
Stella Juanita Martinez
, were returning from a night of partying and drinking at the Sagebrush Cantina in Calabasas, California, and were speeding over 100 mph on Las Virgenes Road, a winding, twisting hillside road (the legal limit there is 50 mph), when Kristi lost control of her car, went over an embankment and down a 150-foot ravine, killing both of them. Although both women were wearing seat belts, and the car's airbags deployed, the car flipped end over end several times, at one point going through a 12-inch diameter tree, before coming to rest upside down. Police believe both women were killed instantly. A road repair crew spotted the wreckage two days later, and notified the police
Leilani AKA Lei Lani, Lailani, Cassandra del Rio
accident related to psychological turmoil.She-male star verified AIDS death.Born 7-1-64, Lei Lani died 2-4-93 of "an accident related to psychological turmoil.". Afraid of open spaces, Lani liked to hide in small corners. She died when she crawled into a tiny hole in the wall, got stuck and suffocated.
Holly Landers
was killed on New Years Day, 2003 after a collision with a d***k driver just outside San Jose, Costa Rica.Holly Landers first hit porn screens in 1998 and she quickly made a name for herself as one of the most exciting oral practitioners around. Her thick, pouty lips were made for mouth loving, and she showed off her salacious skills in quite a few all-oral compilations. And although Holly Landers did occasionally work with other women, it was clear that she much preferred being matched up with men.While she was earning her bachelor's degree in business management, Holly began stripping at gentlemen's clubs in the Los Angeles area. She soon made her porn debut and performed in more than 200 movies.
Sandy Dempsey AKA Liz Ross, Tiffany Stewart, Tiffany Steward, Susan Dempsey, Darleen Saunders, Susan Harman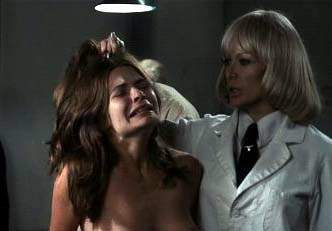 Boating Accident.She reportedly died in a boating accident in the Gulf of Mexico in 1975.
Elisa Rebeca Bridges
(May 24, 1973 – February 7, 2002) was a Houston-raised American model and actress. She was Playboy magazine's Playmate of the Month for December 1994, and Playboy's Video Playmate of the Month for September 1996. She appeared in several video productions from Playboy Home Video from 1996 to 2000.
Bridges died at the luxurious mansion of Edward Nahem, a longtime acquaintance of Hugh Hefner. Nahem found Bridges dead in bed when he came home that evening. The official coroner's report listed her cause of death as "acute intoxication by the combined effects of heroin, methamphetamine, meperidine and alprazolam". Playboy stated that Bridges had died of natural causes. This statement was dis-proven by the official medical reports on Bridges' autopsy.
Paige Summers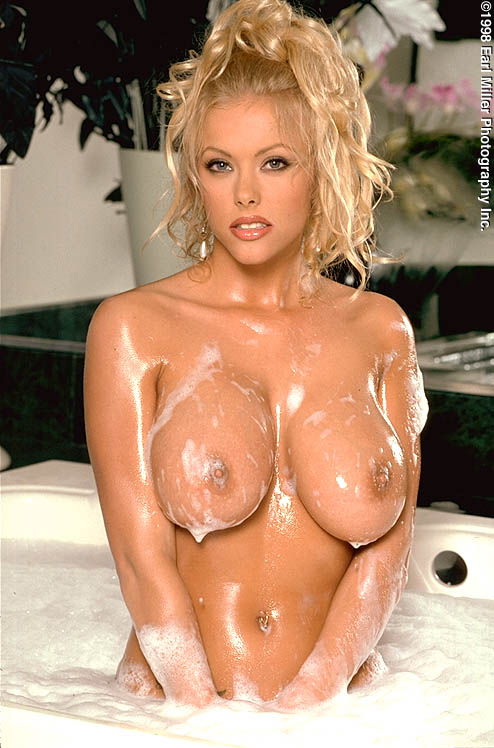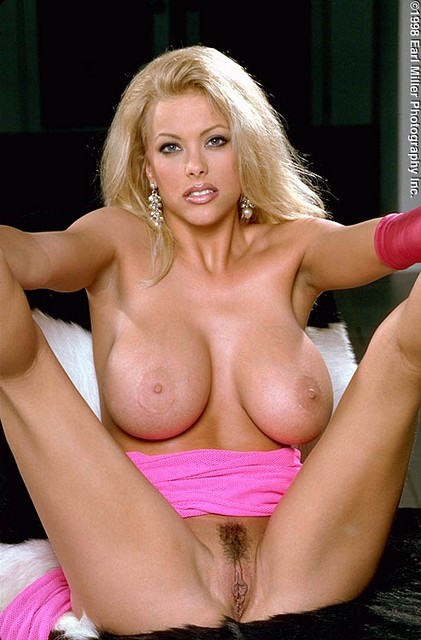 Paige Summers(born Nancy Ann Coursey on July 21, 1976 in Lorain, Ohio, USA, died September 22, 2003) was an American adult model. She moved with her f****y to Morganton, North Carolina and graduated from Freedom High School where her senior superlative was "Barbie Look-Alike".
She invented the name Paige Summers for her pornographic modeling career. She appeared in several issues of High Society and Cheri magazines in 1995, and was first chosen Penthouse Pet of the Month for August 1996, but her fame came as Penthouse Pet of the Year for 1998 – the first North Carolinian to be so chosen. Kia Motors gave her a Sportage SUV as part of her award, and in exchange for advertising. She claimed to earn half a million dollars a year. Summers appeared on the Howard Stern show, and several Penthouse videos.
Nancy Coursey traveled the world as part of her career, including to India and Australia, but kept in touch with her f****y, and by 2003 had moved back to live with them in Morganton. She was engaged to be married to local pharmacist and real estate owner Bracey Bobbitt on October 11, 2003. She was found dead in his home on the shore of Lake James, on the morning of September 22 of a d**g overdose from a combination of the painkillers codeine and oxycodone
Ming aka Ming Tiger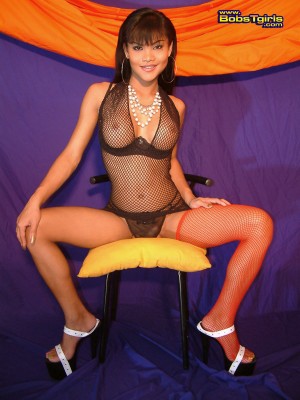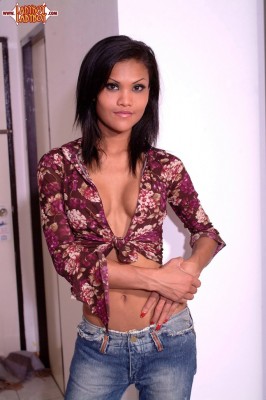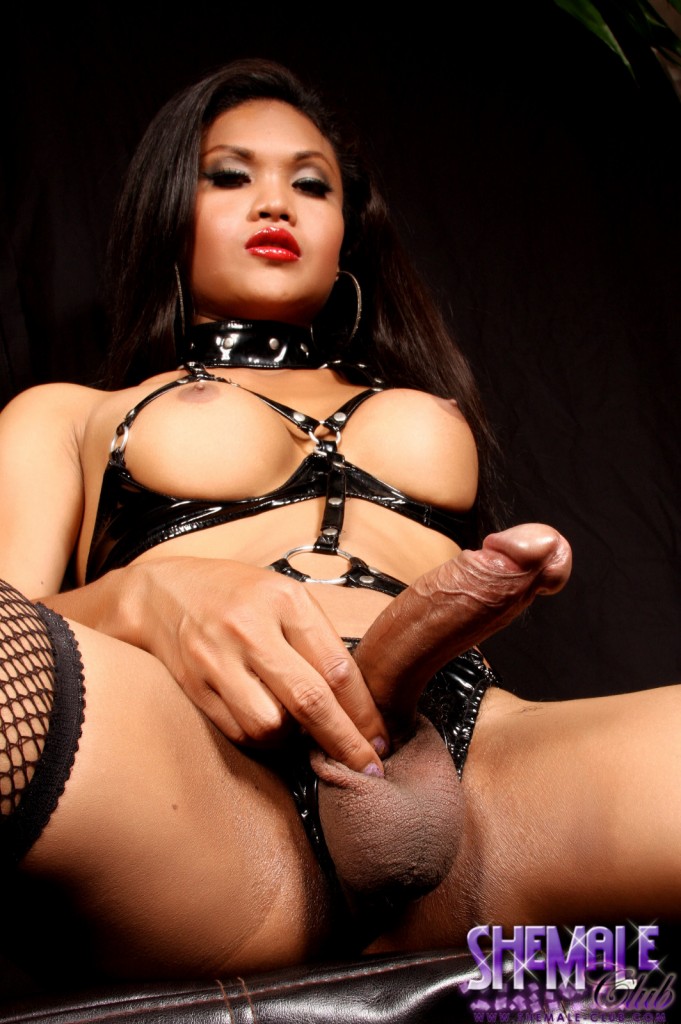 killed in a motorbike accident in South Thailand.October 2009.
Ming worked for a number of sites and was one of the most popular Thai models.
She was known as Mint on Ladyboy-Ladyboy.com
Mark West
Accidental drowning in Hawaii. 05/01/2008 Popular, ruggedly handsome star active between 1992 and 1996.
Leo Ford
Motorcycle accident, hit by truck 7/15/91
Injuries sustained in a motorcycle accident 07/17/1991 He died at the age of 34, a few days after being hit by a car while on a motorcycle with his lover, Craig Markle, who survived.
Dick Fisk
car crash 10/31/83 .Date of birth: 1955 .Date of death: 1983 (age 28 years) .Place of birth: Atlanta, Georgia, United States of America
Bob Blount
motorcycle accident 9/6/79 Date of birth: 1947 .Date of death: Sep 6, 1979 (age 32 years) .Place of birth: Charlotte, North Carolina, United States of America. appeared in a number of gay porn flicks, including L.A. Tool & Die and Inches
Tommy Wilde
Auto accident 4/94 Date of birth: 1970 .Date of death: Apr 1, 1994 (age 24 years)
Joey Stefano
d**g Overdose, HIV Positive 11/21/94 aka Nicholas Anthony Iacona Jr.
Date of birth: Jan 1, 1968 .Date of death: Nov 26, 1994 (age 26 years) .Also known as: Nicholas Anthony Iacona, Jr
Joey Stefano, the stage name of Nicholas Anthony Iacona, Jr. (January 1, 1968 - November 26, 1994) was an American pornographic actor who appeared in gay adult films. Joey Stefano grew up in the Philadelphia area (Chester, Pennsylvania). His father died when he was 15. After several years of prostitution and hard-core d**g use in New York City, Stefano moved to Los Angeles and quickly became a star in gay pornography
Tom Farrell
Hit and run as he urinated by a road at night 9/2/93
Dave Chandler
Accidental Head Injury, whilst on Valium 3/5/99 Dave Chandler(aka Dave Kemple). Chandler was a newcomer to the industry, having just completed his first film for Studio 2000, titled "Night Riders." According to the Associated Press and local papers, Chandler was found dead in his home in Las Vegas on Friday, March 5th. Cause of death is unknown. His parents claimed the body, and took him home to Utah, said Chandler's agent, Peter Scott. Chandler was a property manager in his private life. He leaves behind a lover of 8 years. I'm not sure what Chandler died from, but a memory fragment in my mind says it was a heart attack.
Marc Radcliffe
Date of birth: 1966 .Date of death: 1995 (age 29 years) .Place of birth: Union Grove. Accidental drowning in his bathtub Unknown He may have drowned because he was on d**gs at the time and passed out in the water.
François Girard
Electricuted 2002 According to Falconstudios.com: The composer died as a result of an accidental electrical shock caused by faulty recording equipment.