SEX IS NO ACT –for Juliet "Aunt Peg" Anderson
By Graham Hill
The following was written by me for CINEMA RETRO and published on'line in July, 2009. Juliet passed away January, 2010.
In a previous article, I introduced you to Georgina Spelvin –the Devil in Miss Jones star. From the feedback I received, I gather there are quite a few Cinema Retro readers out there, who not only linger for the days of regular classic cinema –but classic porn as well. As your wish is our command, you're about to meet another icon of porn's "Golden Age" –Juliet Anderson. She may not sound as familiar to some of you as Georgina or say Marilyn Chambers, but to her many devoted fans throughout the world, she was the absolute best! Whether billed as Juliet Anderson or her often used screen persona "Aunt Peg", here was a mature, sexy and sensual woman, who could take on the best studs and the best beauties in the business and then enjoy the sex just as much as any of us watching her. With her short, swept back blonde hair and her trademark black stockings, garter belt and neck scarf, Juliet was the most seductive, teasing temptress to ever grace the adult screen. Her orgasms were real, evidenced by that wicked smile on her face, every time she was about to devour that particularly lucky guy or gal. Her energy was electrifying and explosive. Juliet knew what her fans wanted and delivered it every time. She never gave a bad performance and consequently saved many a lackluster movie with her wild improvisational and comedic style. Miss Anderson wasn't just in control –she took control, as her various directors discovered early on. She knew how to get the action going, making up dialogue and bits of business on the spot. We've all heard a lot of dirty talking in porn movies –but no one could do it sexier and sincerer than our Juliet.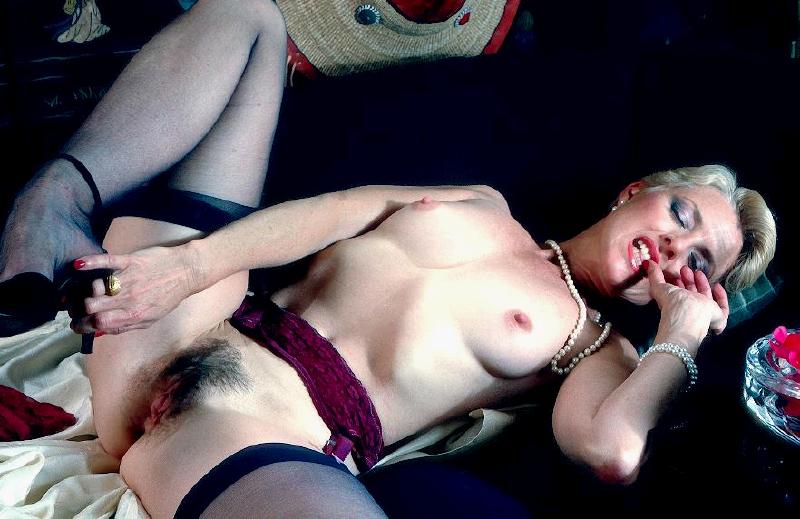 She's the kind of "Aunt" that many of us in our misspent youth, always lusted for. Juliet was the oldest to enter the business, which in those days was still a small cottage industry financed by mobsters, dentists and others who would rather not reveal their real names. In the early 1970's, adult films like Deep Throat, Devil in Miss Jones and Behind the Green Door, had literally kicked the door-in as far as acceptance and censorship were concerned. The adult bookstore, peepshow arcade and movie theatre, were now a part of the urban landscape throughout the country. The term "porn chic" was on everyone's lips thanks to the so-called "in crowd" and even the monologues on Johnny Carson's "Tonight Show". Hollywood stars watching X-rated movies alongside the usual men with raincoats on their laps. However by 1978, the "chic" part of porn was wearing a bit tawdry with the "in-crowd", but certainly not with the "raincoat crowd". Business was booming, adult films were still being shot on film even with Panavision cameras in some cases. There was at least the pretense of a story or plot to all the screwing going on up on the big screen. The Jewish mafia "wise guys" couldn't believe their luck. For mere peanuts, they could find so many beautiful people willing to have sex and then some on film, not having to pay them any health or pension benefits let alone residuals. Whilst Hollywood was going through the usual rollercoaster ride of box-office profits, the porn moguls couldn't count all their money quick enough.
And so it was into this world, that a bright intelligent, almost forty-year old beautiful blonde named Juliet Anderson found herself, answering an ad in the San Francisco Chronicle that read- "Attractive women over 18 wanted for soft-core sex show. Lots of fun, short hours, good pay." Her journey to San Francisco was not a direct or easy one from Burbank, where she was born and raised. She had already experienced the world both physically and sexually. But before she was about to take this first big step on the wild side as it were, she first reflected back to her c***dhood days. Juliet grew up as she likes to say "in the days before smog and NBC." Her father was a prominent jazz musician who played with some of the biggest bands of the day, whilst her mother was a content and devoted wife. They had a wonderful marriage and enjoyed fabulous sex as Juliet also likes to say. With all the showbiz folk who would visit the house, Juliet was already catching the showbiz bug. However by then, she had inherited a condition from her father that made her allergic and violently ill to such things as ammonia, perfumes and smoke. Juliet also suffers from Crohn's disease and manic depression. For a time, she was laid-up in bed for years as a c***d, with doctors not knowing then what they do now.
So Juliet answers the ad and goes down to this small 50-seat -what they used to refer to at the time, "lust house" called "The Screening Room" in San Francisco's tenderloin district. On arriving for the job interview, she is informed that owner Alex de Renzy is a busy film maker and he would have to ok her hiring. She is also told not to mention her age to him, because 39 is not the usual age for starting out in this business. De Renzy rose to fame in the porn community as a pioneer. In 1969, he went to Denmark and produced a documentary which he titled Censorship in Denmark. It showed everything that was going on with pornography there and included explicit hard-core scenes along with the standard travelogue shots and in-the-street interviews. Needless to say, when he released it here before anyone ever heard of Deep Throat, it grossed over $2 million on a $15,000 budget and threw the door open for hotter stuff to come. The New York Times named him the "Cecil B. De Mille" of erotic film. Unaware of him or his reputation, Juliet finally meets him and he was so impressed by her beauty and intelligence, he offers her a part in a film he was currently shooting called Pretty Peaches. On reading the script, she is blown away (pardon the pun) by the fact that it was all about hard-core sex. As sexual as Juliet was at this time, she was totally naïve to the whole x-rated scene. But De Renzy convinced her of his sincerity and she agreed to a small part that paid $200, which believe it or not was actually over scale at that time. The stars were Deborah Clearbranch or rather Desiree Cousteau to her fans and screen stud John Leslie. I'll skip the plot and just say -that Juliet's role was that of the Scandinavian house maid. Her screen debut was to be of all things a lesbian encounter. Now Juliet had never even been that inclined before, but like any good budding actress, she said I can do that –and boy did she get into it! Even after the director yelled cut, she was still enjoying her part. When John Leslie joins them on the bed, Juliet had already proven she was a star in the making –literally. Also evident to everyone on the set, was that when Juliet had an orgasm she wasn't faking it as is so often the case.
Sex for Juliet right from the beginning, has been a relief from the pain that has been with her all her life. I mentioned that Juliet is not just beautiful but intelligent, a sensitive intellect with a fiercely independent and dominant personality. Long before it became fashionable, Juliet was already into yoga, meditation and good health. "For the first time in my life when I had an orgasm, I felt shivers of pleasure coursing through my whole body… Later I learned that endorphins, natural pain inhibitors, are released during good sex. At that moment, however, all I cared about was that I floated free of pain. I was astonished, ecstatic and an immediate convert to the healing aspects of guilt-free sex." Juliet learned and conditioned herself to master her sexuality and her spirituality.
As an adult performer,Juliet's brief movie career spanned from 1978 through 1984. She was lucky enough to start out when porn was still being shot on film and with good budgets. Not that, she didn't have to supply her own wardrobe, even if he was mostly naughty underwear. She made approximately seventy movies or "loops". The term "loops", referring to short twelve-minute sex scenes that would play primarily in the peep booths of adult bookstores and movie arcades. To see the whole scene, you'd have to keep feeding in coins as the 8mm film spool, would only advance every two minutes. Talk about early pay-per-view, or should I say play-per-view. Most movie's that played the larger adult theaters like the Pussycat theater circuit, were made up of nothing but loops that sometimes had some fresh footage added. It was in one of these loops shot for the Swedish Erotica series, that Juliet would make porn history. She had developed a character for herself as a movie producer who is just as eager to enjoy the advantages of the "casting couch" as any man. So when the director asked what name she liked to call this persona, she just replied Peggy. With that, the scene has Peggy introducing her niece played by Sharon Kane to her friend, the legendary John Holmes. "Oh Aunt Peg", it's so big." When Sharon uttered those words, Juliet's alto-ego was born. On the subject of working with "the legend", Juliet is no fan of John Holmes. Not only was it just his over-sized penis, but his over-sized attitude on the set. Always the professional though, you'd never know it from her performance. Working with Sharon Kane was a total joy -they had chemistry that would see them together in movies like Inside Desiree Cousteau, Vista Valley PTA and Hot Lunch. For a leading man, I thought she was at her best with John Leslie, especially in Talk Dirty to Me. A porn classic take on Steinbeck's Of Mice And Men from Sam Weston aka Anthony Spinelli, where Juliet as "Helen the realtor" comes across Leslie the house squatter of a home she was trying to sell to a guy who shyly refused her sexual advances. It's then, that John Leslie makes his move on Juliet on the staircase. Juliet's seduction of the client, who gets frightened off, is the pure seductive, lusty wit of Juliet. In 40's film-noir Dixie Ray Hollywood Star, Juliet really displays her "oral skills" on John and later the buxom Lisa De Leeuw. Spinelli's Reel People anticipates the amateur porn trend to come and shows Juliet as a phone sex operator who not only turns on her phone client, but an amateur lady that the director conveniently arranged to be in the room. Other porn stars had careers with hundreds of titles, but none has as many classics as Juliet. As the close, intimate friend of Kay Parker in the Taboo series, with Marilyn Chambers in Insatiable and the numerous films with Seka and other contemporary sex queens.
As for studs, John Leslie was by far her favorite, but Mike Horner, Mike Ranger and Jamie Gillis were other (pardon the pun again) "big" talents she indeed liked. Her most famous titles as Aunt Peg were movies made up of loops like Aunt Peg, Aunt Peg's Fulfillment and Aunt Peg Goes Hollywood. They all gave her star billing and a chance to really show just how much she enjoyed what she was doing, as it certainly wasn't the money that motivated her.
At the same time as Juliet was wowing everyone on screen, she developed a one woman erotic stage show that she took on the road. As the movie work only gave her a small income, Juliet created the roles of Helen the housewife, Suzie the secretary, Chris the cook, Cassie the carpenter with Elaine the executive being her favorite. In addition to performing, her act which combined sex and comedy, allowed her to connect directly with her audience. From what people tell me, they were live shows that would even arouse the passion in the dead. Unlike what passes for porn stars today, Juliet could do it all and do it with class. She wasn't too proud to take on other duties behind-the-camera either, whether it was helping to scout locations, taking stills, building sets and anything else required. In 1981, she directed The Kings Ladies with Sharon Mitchell, Holly McCall and Mai Lin. It was well received and would see her directing again.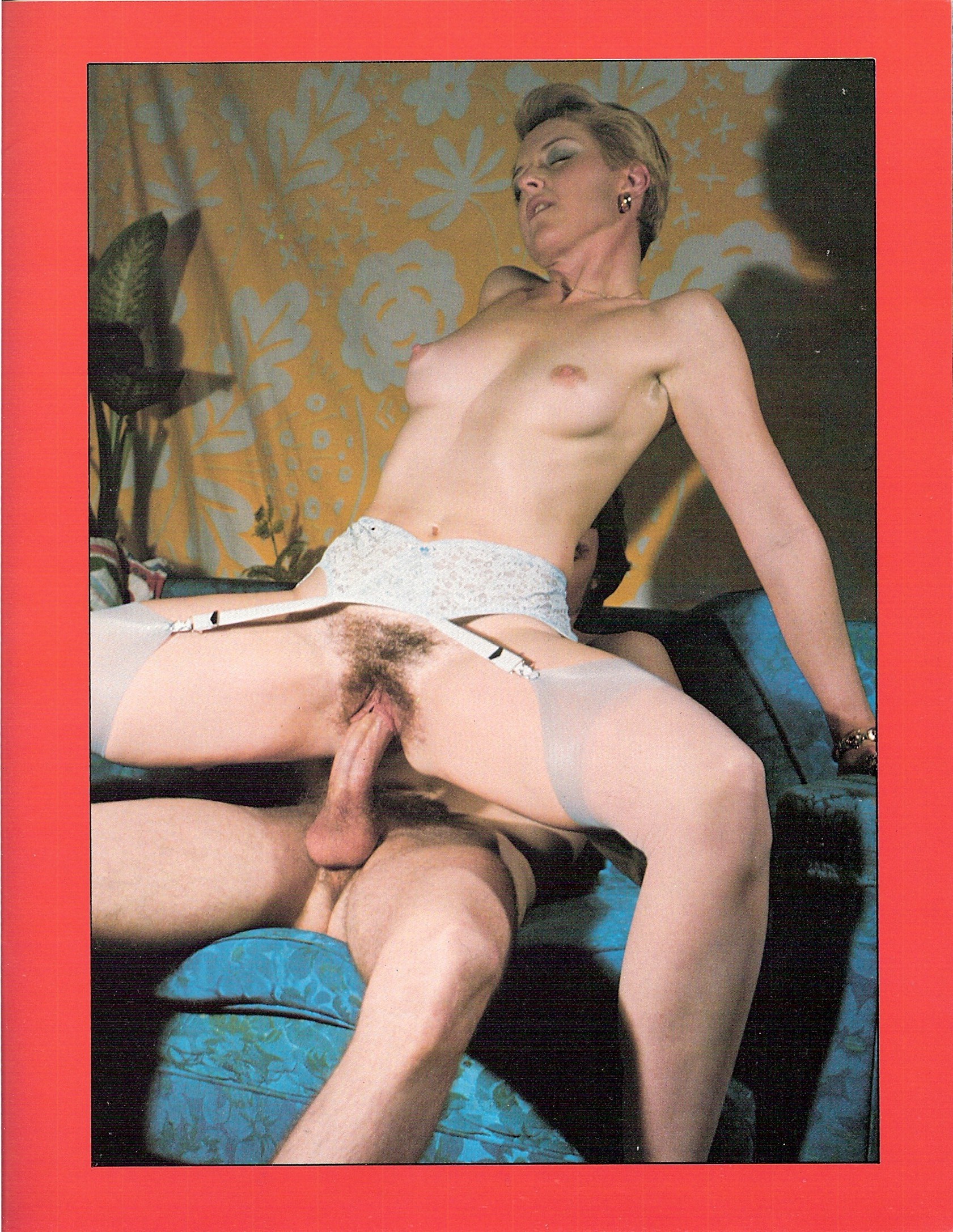 Of course, Juliet had a whole different life before entering the sexual arena. A straight A's student in school, she worked at the phone company to fund college. In 1960, she moved to Japan to join her American lover who was in the US Navy. They married, but the relationship although passionate, was short-lived. Juliet studied the Asian culture and literature, whilst teaching conversational English in Hayama and Tokyo. By 1963, she moved back to the states and had a variety of jobs in Florida, including a non-nude role in a very low budget exploitation flick The b**st That Killed Women. Yes –it is available on DVD and its worth seeing -but only for Juliet's screen debut before porn. After that, she travelled the world again, from Mexico to Italy, Spain and in Greece she had what she describes as "the most powerful and transformative love affair of my life." In Finland she became a top radio producer for the Finnish Broadcasting Corporation as well as trying her hand at photo journalism. She continued teaching English where ever she went. Finally in 1978, she returned home and settled into a post "flower power" San Francisco. It was a depressing time for her both mentally and financially, let alone sexually, where because of the growth of the gay community "I couldn't get laid no matter how hard I tried." Well –she's certainly made up for that since then.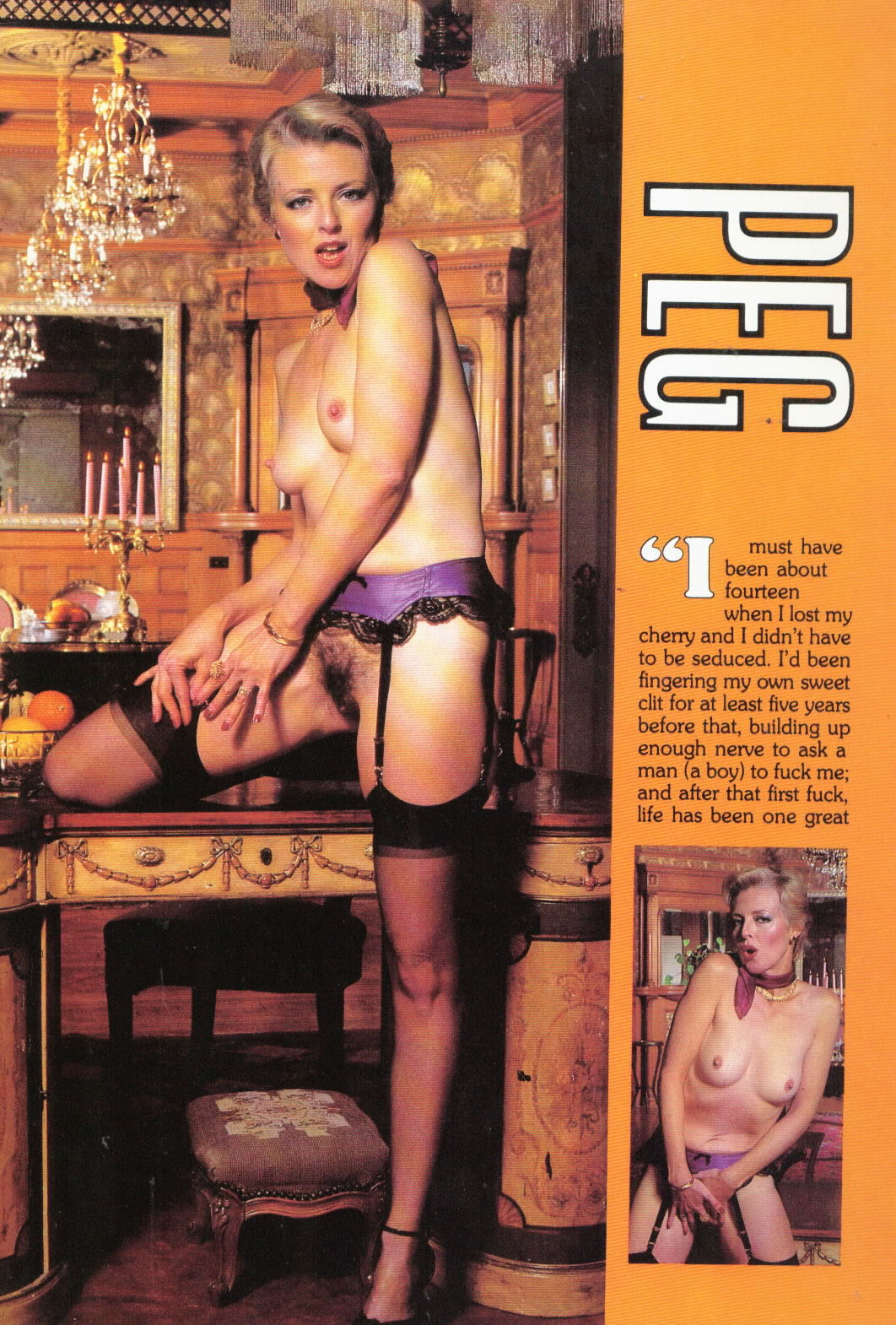 In 1984, one of the deciding factors for Juliet leaving adult movies was the bad experiences she had after directing and producing, as well as starring in Educating Nina. An absolute gem -that was shot like the rest of the industry by then on video. The scene which has Juliet taking on both Lili Marlene and Dan T.Mann is as hot as it gets. The video also makes the adult debut of Nina Hartley, who was discovered by Juliet. Unfortunately, what made it all so bad for Juliet, was that being the first woman producer in a totally male dominated business back then, she was seen as a threat by some. In a bad business deal, Juliet was screwed over by her distributor and her production was re-edited, leaving her financially and emotionally stressed. It took time for her to recover and to regain her confidence again. Adult movies had changed for the worse, not just in terms of shooting on tape, but the "fun" or "artistic" part had gone out of them. It was fast becoming big business and Juliet didn't like what she saw. Not being one to dwell on the past, she moved on with her life and enrolled in school to learn massage therapy. She had found her calling –her teachings and experience, lead her to develop Tender Loving Touch. "My nature as a highly sensitive person makes me extremely intuitive. I pick up things when I'm around people, especially if I can put my body next to them, especially skin on skin." And she does it exactly that, a gift for soothing and caressing the body and the mind that is a total joy. It's an erotic meditation that has seen her build an impressive client base. In 1998, Juliet re-entered the adult entertainment world by producing and directing Ageless Desire, only this time the sex was focused on real couples, over-50, showing that they could enjoy good sex too. Available on Amazon, it is well crafted with Juliet and her partner at the time, being one of the three couples depicted. It received high praise from sex educators and fans alike. Juliet Anderson has also been well honored if not financially compensated by the adult industry. In 1996, she was inducted into the "Erotic Legends Hall of Fame." Then in 1999, she won the "X-rated Critics Organization Hall of Fame Award and in 2001 was presented with the "Lifetime Achievement Actress Award" by the Free Speech Coalition. And in 2007, she received an honorary doctorate in sexology by the Institute for Advanced Study of Human Sexuality. Nina Hartley is still working, so that alone said Juliet knew how to pick talent as well as being so talented. Indeed, I recommend a visit to her website to find out the latest news on this veteran star. As she approaches her seventy-first birthday, she is still absolutely stunning, only now her hair color is a striking silver blonde instead of just blonde. I'm proud to call her a dear friend and as the producer of two compilations of her adult movies, I say again –for Juliet Anderson Sex Is No Act. Her sexual presence on film and video is not dated, it has matured with her. Digital re-mastering, has given her work an illuminating brilliance and a clarity, which has new generations of fans both men and women cheering. She is every bit a classic star as anyone in the Golden Age of Hollywood ever was. Today Juliet lives a quiet, private and happy life, with time for her "Tender Loving Touch" work. Although she lives alone, she enjoys the company of her four furry pussies (as in cats), who give her a warmth and serenity that she takes great comfort in. Living in Berkeley, she takes full advantage of the local arts and theatre scene and is glad she gave up TV long before the digital era. Juliet "Aunt Peg" Anderson, will always be remembered for her seductive and sinfully delicious adult persona. But as you've seen here, there's a whole lot more to this fascinating woman beyond the sexual imagery, but it's still that very thing that defines her for all those that never get that sexual thrill in their own "real" lives. For the inadequate, the introverted and the infirmed, let alone all the rest of us, Juliet is the kind of aunt that we can all relate to... and love!