So, my husband and I had some really great sex last night, which started as it often does with us talking about sex. This time the subject was nipples.
I've almost been brought to orgasm several times by having my nipple kissed and licked and my husband (Jasper) tells me that he gets aroused by having his nipples suckled as well.
I have rather large boobs, so he asked me if I'd ever licked my own nipples.
It's funny, but it hasn't been since my 20's that I have. I used to masturbate and lick at them, which only a couple of years ago, I would have never told anyone.
He asked me if I'd lick them now. What the Hell, right? I went for it, which he said looked really hot.
So, our love making stared with some titty fucking, which got me wet almost right away. As he thrust forward I felt compelled to start licking the tip of his penis. Salty, and yes, thrilling.
So, most of the night was dedicated to licking each others nipples, which really got us going.
Each time I got up to get a little more wine or for a bathroom break, I'd turn around, only to have Jasper put me up against the wall, or bend me over and fuck me a little more.
The night ended at about 3 in the morning, with us both cumming together, and falling asl**p in each others arms.
...a very nice night. I do believe next time, there will have to be some pictures.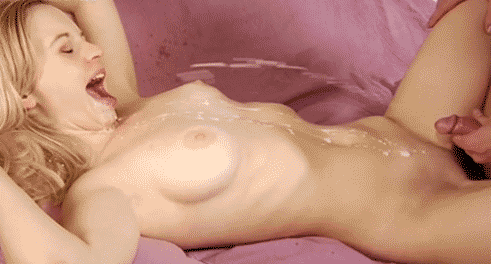 (Not us in the vid, but hot...)